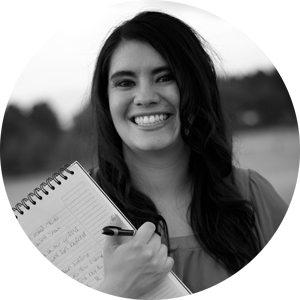 Hi I'm Ashley the Creator of The Wheels of Grace. I am the daughter of Norah and Sergio.
For years and years people asked my parents if they would write a book because their story was inspiring, valuable and needed to be heard. The summer of 2012 they finally decided it was time to write a book and asked for my help. We spent the following two years writing and in 2014 we wanted to share more of our lives and created The Wheels of Grace.
Currently we still work on that book in hopes that one day it will be published and you can hold it in your hands.
The Wheels of Grace is a place where we take our past and present events in our life to motivate others to Keep Rolling On. Each of us has experienced certain life obstacles that we use to let anyone know that no matter what life brings you there is God's Grace to guide you.
I have been along for the journey but I have experienced the least obstacles in my life because my parents promised they would never let me endure the things they have. I was raised to make my own life choices and can be considered a bit on the free-spirited side.
My biggest dream is to give life to our story and share it with as many people as possible. I will go above and beyond to make that happen for my family. My parents have gone above and beyond in my life and have given me anything I could ever want and need. When I tell people my mom had me at age 14 the response is always "Wow, your mom had you so young and she must have done a very good job raising you." I am always proud of those comments because I can attribute all of my success to the way I was raised. Having a teenage mother never held me back because she fought so hard to never let that happen.
The other most frequent comment I hear is "once you get to know your dad it is easy to forget he is in a wheelchair," that is a very true statement. I often forget that he is in a wheelchair because he has never let it be an obstacle in our lives. My dad has never told me that he could not do something because of his wheelchair. Instead he taught me to view my surroundings for a new way to accomplish my goals. Because of him I know I can accomplish anything I want in life and if something gets in my way or tries to stop me, I simply need a new solution.
I am the least serious when it comes to life, I love to laugh and can find humor in any situation. The things that make me most happy are the simple things. I find ways to act like a kid when possible and think having fun should be pursued in every given chance.I am the most serious when it comes to pursing my dreams. I am often the one who pushes myself and my parents to reach our goals.
My life motto will always be work hard, play hard. I cannot live a day without coffee, books, gum, or sarcasm. I travel whenever possible and try to convince other's to let me tag along on their vacations.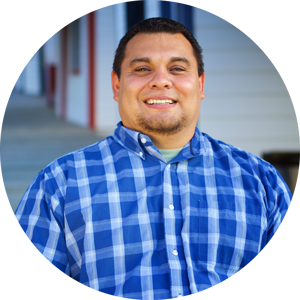 I'm the good looking Mexican guy in a wheelchair. I spend my day rolling through life and enjoying every moment that the Lord has given me. Before I was in my chair I lived a life of wildness and craziness. That caused me to lose the use of my legs but in the mist of all the madness the Lord blessed me with an angel. The great part about life is that you never know what's coming around the corner. Her name is Norah and she was instantly able to see through all the masks and through all the walls that I had put up to protect myself as I roamed the streets. She was different. I could see that she was a fighter, not in the sense of having muscles and being trained to box. She had a spirit that cut through all my crap; she made me think of my future and also my dreams. The Lord knew that I would need Norah in my life to push me after I got shot. After becoming paralyzed all I could think of were the things I was going to miss out on with Norah. Like a family, a wife, and a friend. I had to dig deep to find a little light that could help me through the dark time.
At this point in my life I can look up to the sky and smile on how great my life has turned out. The Lord has to have a sense of humor because I have been blessed with Ashley who has the drive of her mother that now pushes not only me, but also Norah to share our story.
Through this journey I have found something that I spent most of my life looking for and that is my PURPOSE.
My purpose is to inspire and motivate those around me. I have no formal education; my education is from my life.
A life of being a son, that lead to becoming a man.
A life of being a boyfriend, that lead to becoming a husband.
A life of being a father, when I still needed to be fathered.
A life that I once walked in, but now I roll through.
And a life that was of the world , but now is of my Father God.
My new life's journey has me reinventing how I function with my new found purpose every day. I have decided to dedicate my personal life to helping others realize their own potential for greatness. I want to motivate and be a catalyst for incredible change in the lives of others and to be a vessel for hope in the Lord.
My purpose is being achieved by my past's journey, so that I can inspire others.
TO KEEP ROLLING ON!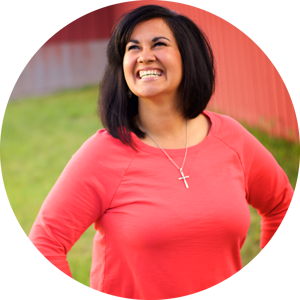 I am a mother, a wife, a daughter, a sister, a friend and a believer.
I come from a broken home, my parents divorced when I was 12. I became a mother at the age of 14. I was the girlfriend to a misunderstood, attention-seeking youth. I was his safe haven when he wasn't strong enough to fight off the calls of the streets. At 17 Sergio became paralyzed and I became his best friend who remained by his side. The trauma left us facing a life filled with uncertainties. Now I am a wife to a man with a disability that forced him to grow and explore his faith. I am a woman who has suffered a miscarriage to twins. The pain of infertility wounded me, and crushed my hopes and dreams of adding to my family. I am a winner to the loss of weight and the gain of health. I am an adoptive mother to two boys that have experienced loss, neglect, trauma and abandonment. One of my sons suffers from PTSD and several mental illnesses that have led to the painful decision of having him begin the healing process in a residential treatment center. I am a daughter to mental illness that can at times plague my family. After feeling more than blessed with the size of my family I became a mother to a young daughter that God placed in our home at the tender age of two. I am the first believer in my family, the first to grow towards healing, and the first to start the wheels of grace rolling.
I want to change the legacy of my family by teaching my children how to build their homes on a solid foundation and how to bend without breaking. I will encourage my family members to listen to that still, small voice in this very loud world. One of my missions is to mentor a teen mother and teach her to fight for not only her future, but also the future of her child. I want to encourage wives to seek knowledge of how to show her spouse the respect they deserve.   My passion is to be comfort to a couple who has lost children from miscarriage and show the importance of grieving their loss, as well as showing them the peace in knowing their children are with God. I will offer my shoulder to cry on and whisper that I understand. I want to run next to anyone and encourage them to get across the finish line of weight loss and health. I hope to inspire the spouse of the disabled to learn what an important role we play in their adjustment to life on wheels. I want to encourage everyone who has a calling to help children find their forever homes. Adoption may have struggles, however there are many blessings when you open your hearts and your home. In my own pain of not understanding this complex condition called mental illness I learned to not be ashamed to ask for help. It is not our job to "fix" our loved ones with mental illness; it is our job to love them unconditionally.
I am excited to share our story with the world in hopes of inspiring one person to never give up or give in. When the wheels of Grace are turning I smile because when they roll through pain, sorrow, and disappointments I know that in time they will turn and roll over to victory that brings me closer to God.