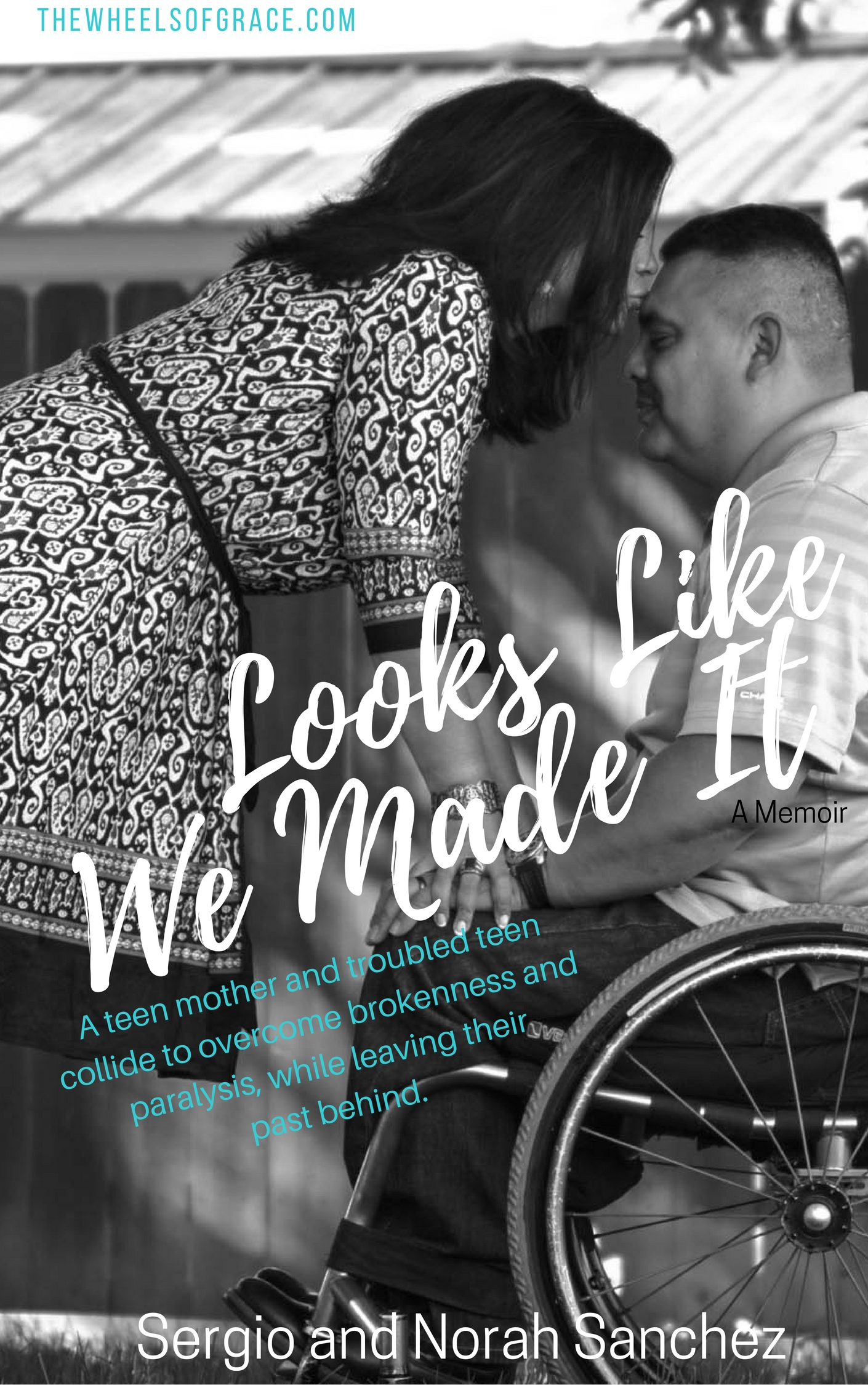 Please note that while we are sharing our memoir it is a work in progress.  The title "Looks Like We Made It" is a working title.  The words in the chapters are are also a work in progress.  This is not a final copy, but rather a chance to share our story.
As We Embraced
Looks Like We Made It
Chapter 2.1
Sergio
I felt alone surrounded by strangers, but as soon as my feet stepped off the bus and my eyes made contact with my sister I knew I wasn't amongst strangers anymore. The morning sun illuminated my sister's features and they reminded me of mom. Her dark shiny hair, her light brown skin tone, and her smile. They had the same smile that was not given often. All that was missing was a marlboro in between her fingers and she would have been an exact replica of our mom.
I walked towards my sister after I collected my bags and she opened her arms. As I felt them wrapping around me I became uncomfortable. We were never close to each other and we did not show signs of affection, which included hugs and kisses. We didn't connect as a brother and sister should when we lived together in Colorado. Naturally I did not allow her to pull me in too closely leaving a space between us as we embraced. I got a cold chill, why was she willing to help me? I wasn't a good brother to her in Colorado Springs, I was the opposite of a good brother. I was pissed that she came into my world and that I would have to share my mom and dad. Nobody asked me how I felt about it, maybe this was why I got into so much trouble, I wanted my mom and dad's attention all to myself
The first seven years of my life it was just my little sister Veronica and me, until our lives changed drastically. Without any notice or explanation Veronica and I were sent to our Grandma's house to spend the night. I knew something was wrong because we never spent the night anywhere, except our home. One night turned into two nights, and then turned into several nights. With each night that went by I grew more afraid my parents were never going to come back for me. My mom didn't hug nor kiss me goodbye, but I knew she loved me and I missed her every night. My Grandma lived in the same apartment complex, only a different building giving me the chance to walk over to our apartment everyday to check to see if my mom and dad had returned. There was a grass lot that separated my apartment building and my grandma's. I always played and chased my friends on that lot, my mom hated when I played there because I always ruined my pants, oh how she hated the grass stains and holes I put in my jeans. After my parents left I was not concerned with playing outside at all, I now saw the lot as a barrier to cross to get to my apartment. As quickly as my legs could take me I crossed the grass, I moved as I scanned the parking lot for my mom's car. Even if I didn't see the car I still walked up to our apartment hoping my parents were inside. I tried the cold doorknob turning it from left to right and then right to left, hoping the door would fling open, but it was always locked.  Being still hopeful I would knock, no one ever answered.   Not giving up entirely, I sat on the front step and watched for a sign of my parents. I questioned why no one else was looking for them like I was. I questioned if they were gone forever and if I would ever see them again.
Two weeks later I started to panic but that's when I spotted the red bird on the hood of the yellow Tras Am in the parking lot. I ran as fast as I could to the car. I approached the passenger side, the side I knew my mom would be on. I got there before she had the opportunity to open the door.  Once the door finally opened I hugged her and took in all of her. The smell of her gave me comfort, my mom was home. As soon as the hug ended I realized that my parents were not alone. In the car there were two kids that looked to be older than me. Two strangely familiar kids I had never met before, yet my dad told me to say hello to my brother and sister. I thought I was the first born. How could it be that I had an older brother and sister?
Not only were my parents not affectionate, they did not discuss life changing situations. No one ordered a family meeting to warn us of our new brother and sister. Feelings were not spoken out loud. We did not have conversations about important events, they would happen and everyone was made to deal with it. I was presented with a new brother and sister with no warning and I had to accept it, no questions asked.
After two weeks of my parent's absence our entire household changed. Veronica and I had to adjust to our new siblings. My mom had to re-establish a relationship with her children she had not seen in several years. My brother, Juan, and sister, Angelica experienced a culture shock in a new country and had a new language to learn. They did not understand or speak even a single word of English. I knew some Spanish but I wasn't entirely fluent. I had a difficulty communicating with them as I only spoke Spanglish; half English and half Spanish. I shared my room with my brother and everything that was mine became items to be shared.
After Angelica and Juan moved in with us we were all in the same house acting like a family, but we never morphed into one. It was hard for my brother and sister to leave their past behind and even harder for them to accept their new lives. There was always a wedge between both sets of kids and the two sides could never understand the other side.   Even though we all came from the same mother our upbring was completely different, we lived in two different worlds. I think Angelica and Juan saw me and Veronica as spoiled because we grew up in a spoiled country and environment. Even when we lived in "Price Hell", the low income housing apartments we lived a better life than they did in Mexico, we were poor but we never went without. I never knew what going hungry felt like. My resentment came when I realized they knew who their dad was, and they didn't grow up in a lie. I never got to meet any of my mom's family or know where she came from, but they did. I couldn't help but think of all that resentment we had towards each other as we embraced.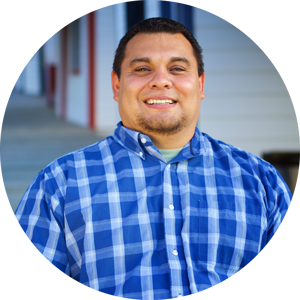 Sergio
The guy in the chair, who lost his ability to walk, but found his mobility through a change in his heart. A change when his mind was awakened by the gift of Purpose.
"And your life will be brighter than the noonday.
Its darkness will be like the morning." Job11:17