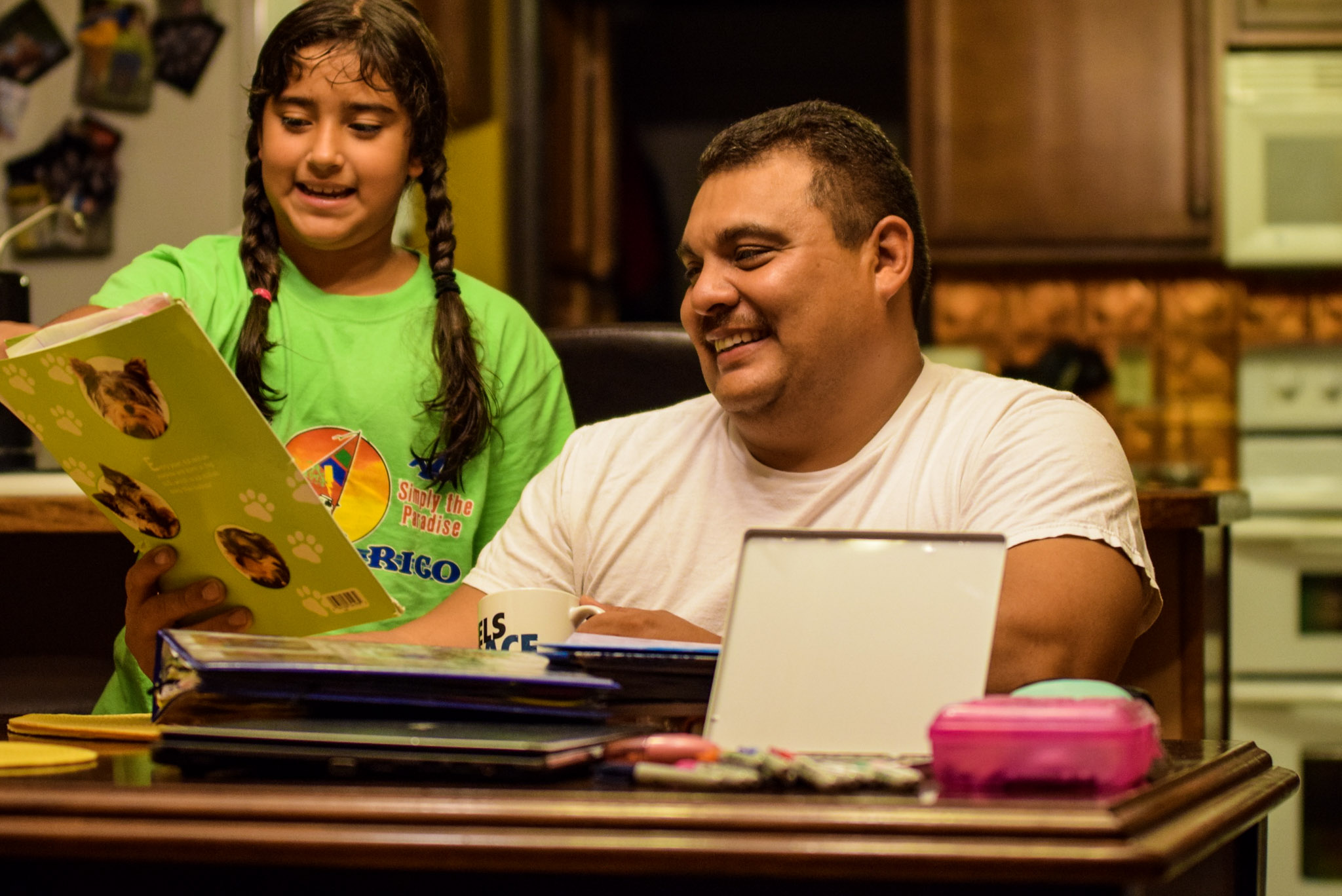 This morning as I began my day with a fresh brewed cup of coffee. I was overcome with a feeling of hope and possibility of what the day would bring to me and my family. It's hard to explain, It's a sensation that overcomes my body I feel at peace, all my worries are taken away at this moment and my thoughts are clear and focused. This is the time that I am able to see why I do what I do as a father and a husband for my family.
This is not a new thing for me, I actively seek to see things that remind me of my journey. I want to see the path I have traveled to make a new life. I want to be reminded of how wonderful it is to be alive. Things as simple as being able to sit on the deck, the one I that I built with my own hands, and have a cup of coffee while I watch the sun come up or looking cross my dining room table at all the back to school supplies that we had to buy because school is about to start. I get excited for the kids, they get a fresh new start at making new memories and adventures that could last forever. This is when I take a deep breath and say a prayer to the Lord. I thank Him for the opportunity that he has gifted me with. I tell him how honored and grateful I am to have Him believe that I could handle the responsibility of taking care of my family, for always providing for us and for having patience with me even when I don't listen to his instructions. I end my prayer telling the Lord that I appreciate having another day to witness his awesome power.
I do this because I never want to forget the struggles of growing up. I want to shield my kids from ever having to feel the pain of not having enough money for new shoes, clothes, and how it made me feel.  Doubt, shame, and regret are not feelings that a young boy or girl should have when starting a new year at school.
I wanted to be like the other kids, I wanted to have new things, I wanted to feel like I belonged.
The disappointment and agony that I felt sent me down a path that I wish I can go back today and tell the Sergio,back then, not to do it because the price would be too high to pay later.
I believed how could anything good could come from a person like me. I was the kid that had a permanent desk in the principal's office because I was a disruption. I was the kid that the teachers talked about ending up in prison or dead and that I had no future. I was the kid that you would double check that your purse was safe or that your car keys were put away because they could disappear. I was the kid that you would see in the back of a cop car acting like this was an ok thing being handcuffed and taken to juvie. I was the kid that started putting poison in his body so he would feel better about who he saw in the mirror.
Growing up I can't say that as a young boy or man I ever let my mind just wander in the world of possibility, let alone hope. My resistance came from fear of being disappointed at not being able to achieve any of my dreams, goals. I learned at this age that I was different than everyone else and that my future was already set for me. What I had done was let my fears be greater than my dreams or goals.
Amazingly this is when the Lord gave me an unusual blessing. It seemed to to come from out of the blue. I was laying in a bed fighting for my life from multiple gunshot wounds believing this was the end and that my life was going to finish the way it had been predicted my whole life, as a waste. I wanted more from my life I just didn't know how to change my world and thought it was too late. This is when my blessing was given to me. In the darkest moment of my life He stepped in and made His presence know to me by removing the fear of death and inserting the possibility of life. Even though I would never walk again I felt hope. He taken my doubt, my regret that I had lived with and replaced it with hope and opportunity.  I had tried to live my life my way and had made a mess of it, but now with God's presence in my heart I could see the right way is through him. As I look back at the process that opened my eyes to his way I still feel the pain and hurt of the past. It has been hard to get to the place I am today, but I am filled with hope and joy because it's a new day and the possibilities are endless for us all.
As I drink my morning cup of coffee today and see my kids school supplies and backpacks sitting on my dinning room table. I get a smile, I wasn't supposed to be here to see this. I can't waste any time, I need to be involved in their lives, this is my mission.
I need to help guide my children through the maze of doubt and regret by sharing my past mistakes so they can see that I wasn't perfect, not even close to it, and I don't expect them to be. Maybe I can help keep them from losing their way by telling them that they matter and that they have worth. I can show them that with hard work and perseverance their goals and dreams can be obtained. I can work hard at providing for them so they never have to worry about being hungry or not have a new pair of shoes to start the new year.
I want them to know that I will always be here for them, that even when they stumble and fall. I will be here. I want them to know the source of my strength comes from the Lord. I want to help guide them to God so they can see that God doesn't give us what we can't handle he helps us handle what we are given.
I have to have an extra cup of coffee so I can have more time to imagine what great things the Lord has in store for my children and my family.
Today I'd like to encourage you to pick up an extra cup of coffee and say a prayer for all of our children starting a new year at school, that they may be safe, that their minds be opened to the world of learning, and that their goals and dreams shine as bright as the sun.
Remember To Keep Rolling On.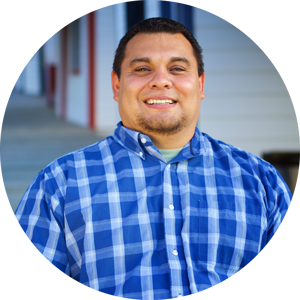 Sergio
The guy in the chair, who lost his ability to walk, but found his mobility through a change in his heart. A change when his mind was awakened by the gift of Purpose.
"And your life will be brighter than the noonday.
Its darkness will be like the morning." Job11:17