Being a man that's lived in a wheelchair for over 20 years I've learned a few things. I've witnessed and experienced that one can have a successful fulfilling life while still living in a wheelchair.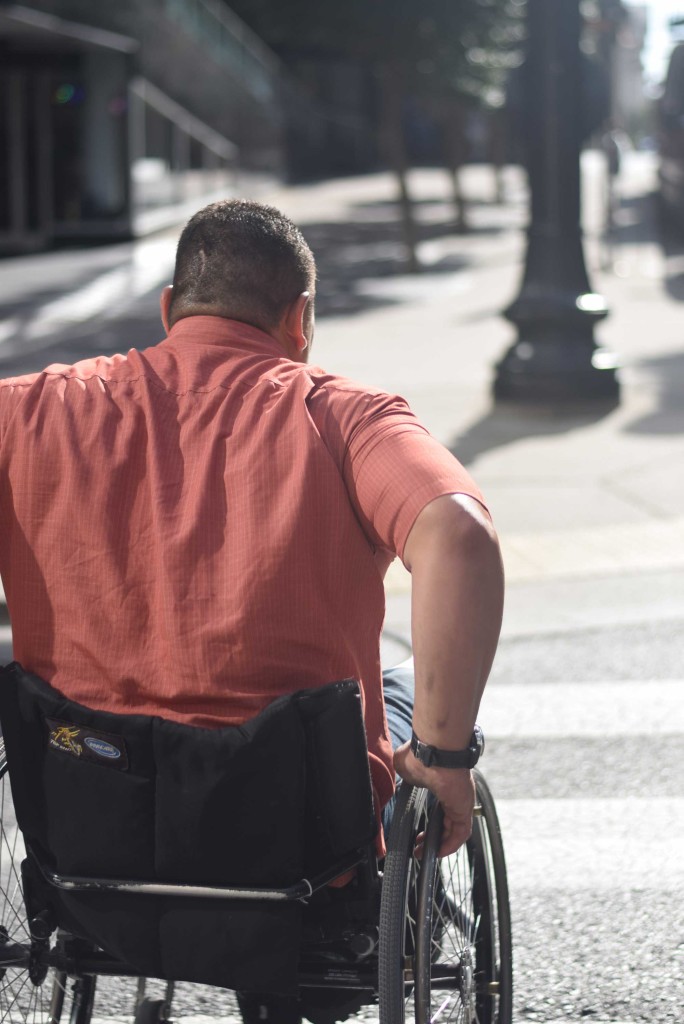 I find that I am in a good place now, at least the place where I can see that there is a future and my chair does not define my success in life. It only helps me with my mobility. It's taken many years to fight the battle physically and mentally to get me to the place that I am now. When I'm asked how I felt when I found out I couldn't walk anymore and more often than not I answer in the short version, by simply saying it was hard. I do this because it's still hard for me to admit how weak and lost I was at that point of my life. I am here because the Lord worked a miracle in me, he wanted me to share my experiences. So I need to stop with the short, easy version and give the long life changing one. This is how It should sound.
There were many struggles in the beginning that had me question if I would ever have a life that would resemble anything normal. The physical challenges I was faced with were easier to overcome because the goal was simple, get stronger. All I needed to do was work hard, sweat, and not give up. Everyday I could see myself improving with the simple things I could do better everyday. Like moving myself around in my wheelchair and not tipping over and slamming the back of my head, or lifting myself out of bed without paying a visit to the ground, or just getting dressed while wrestling with the dead weight of my lower body as I put my shoes on. The physical part was easier, the hardest was the battle in my head. I had to learn pretty quick in my recovery how to defend myself from myself. My worst enemies were my thoughts. My mind had become its own struggle and its only existence was to remind me everyday of what a waste my life had become.  The voice in my head never took a break from telling me that there was no place in the world for a man in wheelchair and that I would probably be alone the rest of my life to live in misery. I was 18 years old, paralyzed for life with no direction to go.
I've never thought that there could be other forces working against me trying to kill me from the inside out, but now when I look back that is exactly what was happening and why I need to share the long version of not being able to walk. The battle wasn't against myself. The battle was against a opponent that came from a dark place that only reveals itself when one finds themselves at their lowest and defenseless. The months that I spent in the hospital trying to recover from my wounds I always felt that I was alone, I wasn't my opponent was in that room with me. I couldn't see him, I couldn't hear, and I couldn't touch him but he was there. He was waiting for the right moment to attack and destroy me. The time had come for him to start releasing his poison in my head. It came in the form of doubt, sadness, fear, unworthiness and hopelessness. He is known by Demon, Satan, or Devil. His everyday workout was to chip away at my will to live, to make me weak so he could calm my soul as his prize.
"The thief does not come except to steal, and to kill, and to destroy. I have come that they may have life, and that they may have it more abundantly." (John 10:10)
My greatest lesson in all of this was not overcoming and defeating the devil. It came when I realized that I could not win against him by myself. I was meant to go through these hard times so that my eyes could be opened to the Lord's power over the devil and so I could be aware that the hold he had on me could be broken. I had to fall to my lowest point in my life so that I could see that God was always there waiting for me with his hands reaching out. I was just blinded. It took me losing the ability to walk to gain clarity on what is important in my life.  I need to believe, trust, and have faith in the Lord. So the next time I'm asked how I felt when I found out that I lost the ability to walk, I will give them the long version of how it helped me to find the meaning of life and my purpose.
Life isn't meant to be perfect we are meant to fail and to fall so He can reveal Himself to us.
Let's make a commitment today to stop fighting a losing battle and reach out to the hand that's been waiting to grab it. 
Remember To Keep Rolling On .