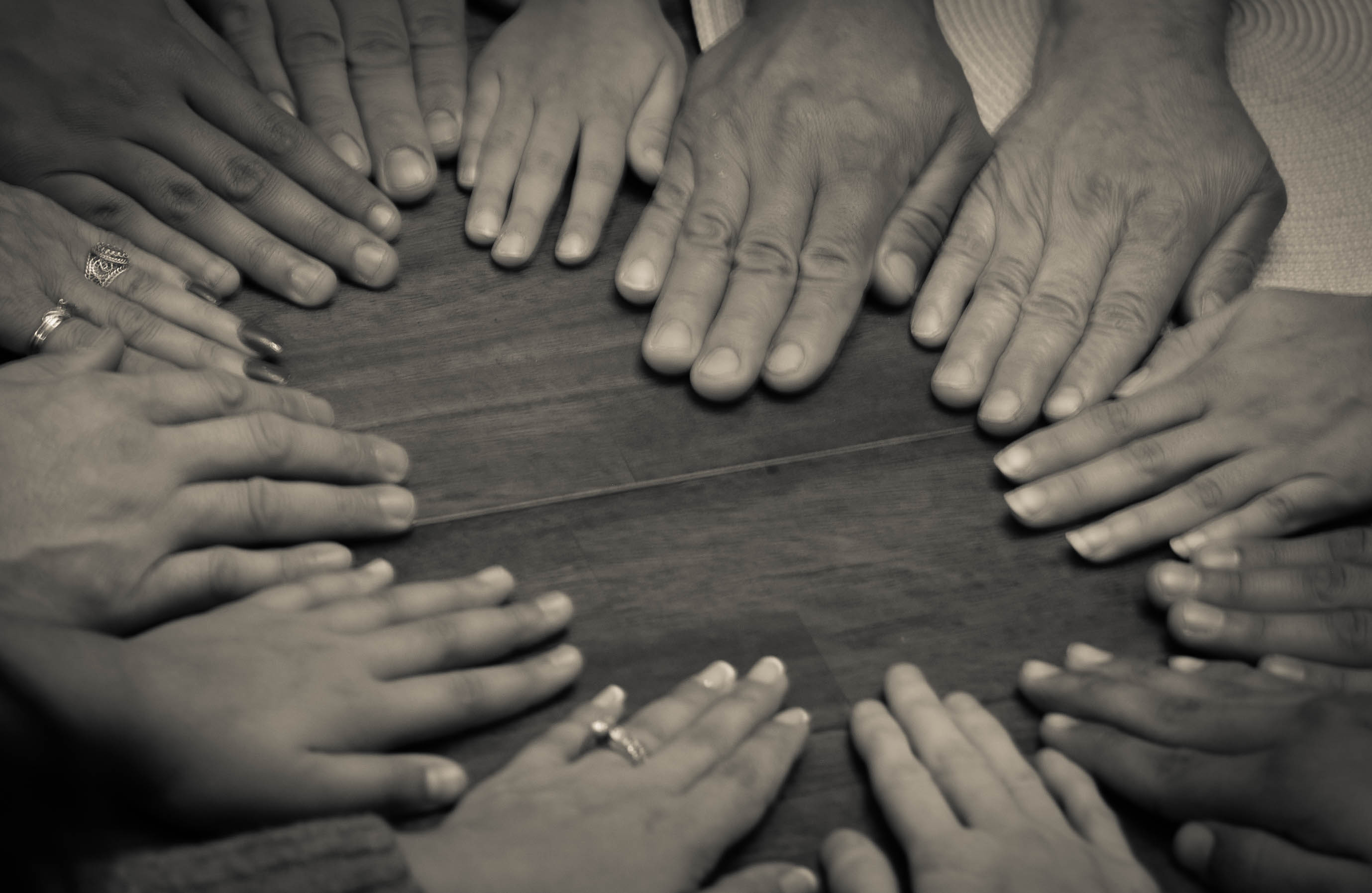 Hands That Are Thankful
The table is set and we are ready to feast.  I look around at all the faces that have come to join us, I cannot help but think of all the stories that are within their hearts.  This group of souls have traveled down different paths but today have rested here to eat drink and be merry.  We are so different in so many ways, being family is what we have in common.
This who we are………
He lost his entire home with its possessions to a fire, years later he buried his wife. He is a widower raising a teenage daughter.  He loves the sweet potatoes, here he goes for another helping.  Go ahead add as much sweet to your life as possible.
Just recently released from prison, he is working to rebuild broken relationships and taking this opportunity to soak in all that he has missed.  Listening to stories of new adventures and laughing at old shared ones.  Where is the red chili he asks?  It's color is deep and its taste can leave a burn, a sting.  It's worth the flavor of familiarity.  This is what he seeks the deep familiar things in life. Even when it burns the aftertaste brings you back home.
She lost her mother at a very tender age, cares for her disabled father and young son. She's on her own.  Loves the mashed potatoes.  You take this solid thing soften it, mash it up, add spices and it becomes something tasty.  Life is tough sometimes we have to soften it up, add spices and enjoy it.
At a young age he was orphaned.  Family unity is important to him.  Peace and quiet is what he enjoys most.  Possibly because of his hectic chaotic first years on this earth? Because of us he has no choice but to be ready for the attention that this whole bunch of people bring.  Slowly he embraces it.  This group of loud people are what you call family.  He hides some of the green bean casserole not because he's afraid that he will not be feed.  He has overcome that fear long ago, but because he has an ornery side.  A side that makes you forgive him as he also eats all the dinner rolls.   
Life has not been an even road for him.  Not a smooth path it's hard bumps, dips and valleys sometimes get him lost. Getting off track from time to time he picks up the pieces and regroups.    You cannot have gravy that is  too watery and you don't want it lumpy, you pray that it is smooth.  You also need it to be just the right amount to cover over the things you love, bringing more flavor. Like gravy you may need to be whipped getting all the lumps out.
She carries many scares, many broken times. Today she is doing what she enjoys the most in life, being with her family.  Family is her everything.  Her favorite at the table are the cranberries.  On  her plate full of earth tones it brings a beauty in its color.  Different from the rest in taste and in texture. Most of the family would rather not add this to their plates but because of her and encouraging us to try new things, to not judge by the looks of things, we include just a little. This brings a little sweet to our forks.  
This little beauty too has had to grieve loss. At a young age she taken in by family to be loved and cared for.  There is no secret that at times she is confused as to why her bio parents could not care for her.  As she navigates the why's and how comes she prepares herself for the beans.  Yes beans, and if you would be kind enough to heat her up a tortilla even better.  Because she too has lost so much so young.  The family all jumps up to give her what her heart desires.  You want a piece of pie after that we all ask?
Beautiful little man is the baby of the family and because of this we do our best to not spoil him too much.  He spends half his time with us and the other with his father in the city.  Because we have to share him it's hard not to give in to his every desire.  You want how many dinner rolls?  Yeah six is a reasonable amount don't you think?
He became paralyzed from a car accident that broke his back.  While he was still recovering mentally from this life altering accident he lost his wife suddenly.  This left him alone to raise a family.  The battles of loss have left him  fragile.  Because of health concerns we do not allow him too much food but let him have a small piece of pie as long as he promises to stay out of any more sugar.  In order to give him the opportunity to bless his family he was in charge of roasting this turkey.  Although we ate later than we would of wanted,  his perfect turkey was worth the wait.
She was raised by a teen mother and a paralyzed father.  One would think that was a rough upbringing.  That she would have tales to tell.  Well I am sure she has some but not the ones you would expect.  Sure her life was different and it took a long drawn out process to come out to be favorite. A tamale. This  in not just an hour process but hours sometimes days process to come  with perfection.  Life to her is an art, art takes time to perfect.  Just like food you must not rush this You must not only enjoy it but live it and share it.
He came from a dark place and was shot as a teen and left for dead.  He is more alive than ever.  He rides life in a wheelchair.  He loves life no matter what obstacles may come his way.  His love for pecan pie is one that he cannot deny.  You must break through the hard shells of the pecans first.  This most important ingredient is set aside to in time be a layer over a very sweet place.  Pecan pie is hard on the top but soft and so very sweet in the middle.
She was a young lost girl, searching for answers.  Searching for love.  At fourteen she meet her first true love.  Her daughter.  Her daughter made her continue to fight to find not only the true meaning of love but the meaning of life.  She's married to the younger man in wheels and funny thing is she unlike him would prefer ham over turkey any day.  A honey glazed ham to be exact.  This is what life should offer be like, salty and sweet.  Best when together.
To the table we come broken,  we all have a story, we all have a past, we all have cried rivers. We all have been in the deepest valleys.  Here we are side by side to be thankful.  Thankful that was have each other, thankful that we can push all aside and be free to be who we are.  To be in a place full of grace, kindness, compassion and a place of understanding.  Understand that we are all different but when we are together was are the same.  We are family that Keeps Rolling On.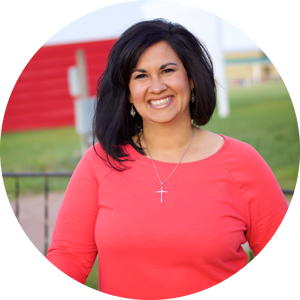 Norah
A wife to a man in wheels. Sharing my life with all of the struggles in hopes to open up the highways of understanding, compassion, love, and hope.  Follow me as I tread through.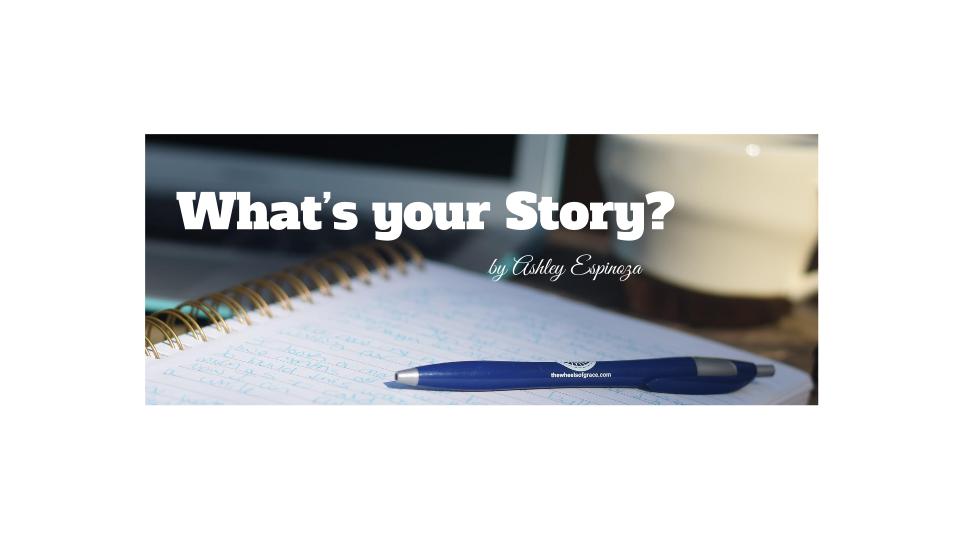 Keep Rolling On With Us On Social Media