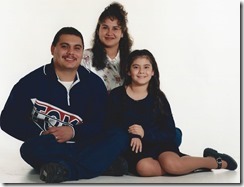 If the walls could speak in our house, I wonder what they would say. I'm not sure what they would say about the first 90 years of their existence, because we only started roaming around these walls since 1997. That was when Norah and I were introduced to the place that we now call Home.
The first time I saw our ho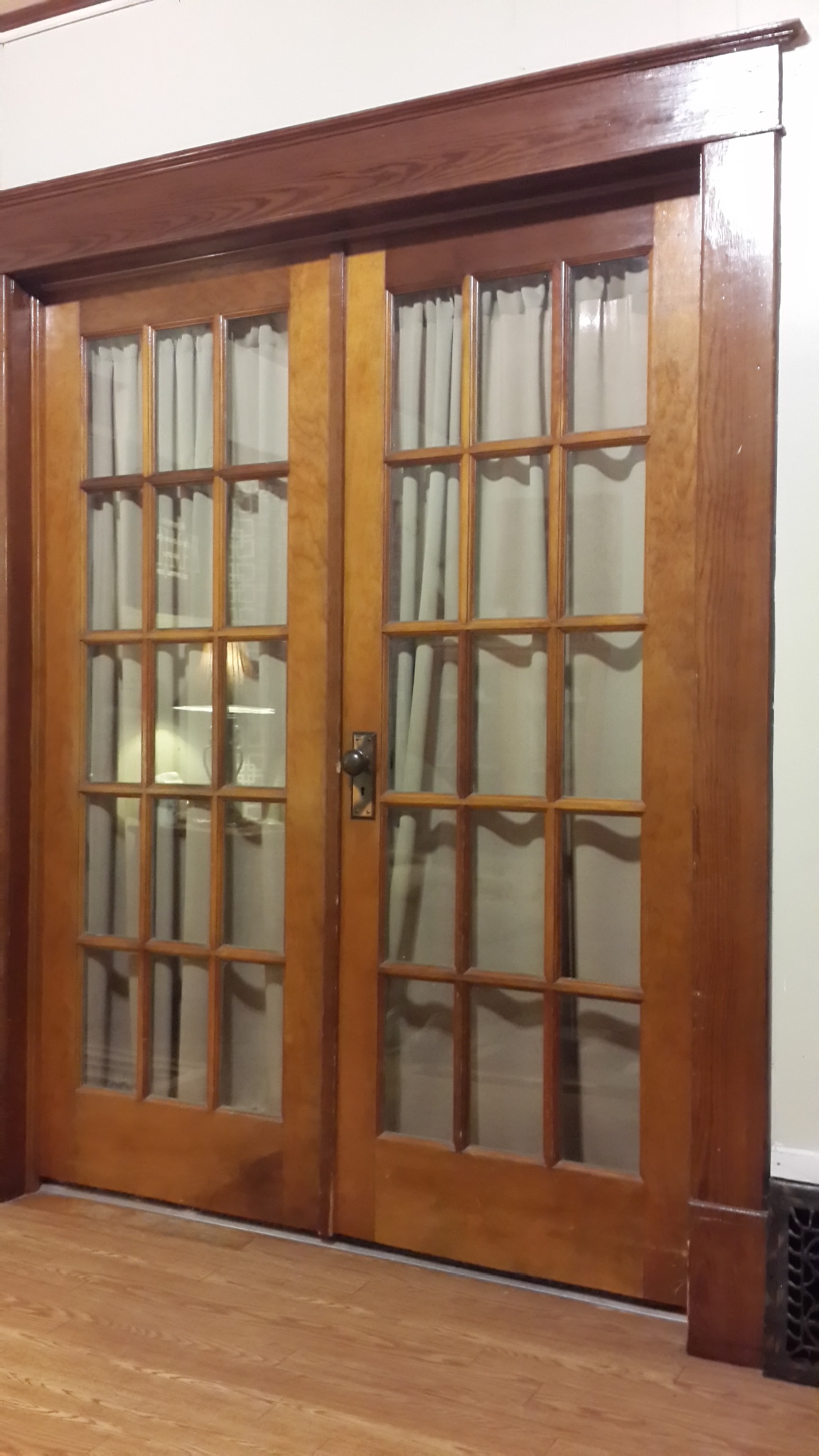 me it was dark outside and very cool; winter was a few weeks away. Norah and I were unsure if we could afford to purchase the house. Pulling up I saw a wrap-around porch and 4 steps leading to the front door. I started to wonder how was I going to get in, but it wasn't a problem because Norah turned my wheelchair around so my back wheels were against the steps and pulled me up onto the porch. As i wheeled myself through the front door the first thing that caught my eyes were two sets of French doors with glass going from top to bottom. The doors were stained a light brown showing the grain of the wood. I was speechless and all I could do was imagine me and my family calling it home!
The walls must have as
ked, "Who are these three new faces?"
I could imagine the walls saying the little one better not write on me, the mom looks like a painter, she better not think about it. The man is in a wheelchair, he's going to bang us
up.
But the Lord said YES! He answered our prayers and we were able to buy the house.
God is good!
Today the walls would say, "My, look at how beautiful Ashley has become, she's all grown up, finished school and starting her own life."
Maybe the walls would describe how they remember Ashley playing Barbies in her room for hours. The walls would wonder if she still had the phone that she helped wire in so many moons ago.
They would ask, "I wonder how many books she has read and if she still plays volleyball?"
The walls would have a story to tell of a young girl becoming a women and that when she was 14 her life changed from being the only child to becoming a big sister to Weslea age 5 and Jason age 4.
The walls would speak of how they saw Ashley give her all to her new brothers, and how she would protect them. The two little boys now belonged to her family. The walls watched Ashley become a great big sister.
The walls would hear that Weslea asked a lot of questions because he was very smart and very curious for a 5 year old. The walls knew that he never forgot anything, and he made you keep your word.
The walls could see that Jason was a cute kid who got his way just by smiling and showing his dimples. They knew that Jason wanted to be a football player, wrestler, and a basketball player.
BOYS! The walls would say, "What a joy these two boys are to Ashley, Norah and Sergio!"
They could see how the boys filled a gap in their lives. And how our family filled a gap in the boys' life. God must have had this all planned the day we walked and rolled in the front door of our Home.
The walls knew they needed to expand to make room for the family of 5. One wall was torn down to make room for an addition. Each person in the family had a room of their own, and they no longer all had to share 1 bathroom.
The walls were just as surprised as the family was when Gese, age 2, came to live with
them. The boys were blessed with a little sister at ages 11 & 10. They had to teach her the rules of the house. As big brothers they needed her know that she wasn't allowed in their rooms and that she couldn't touch their stuff.
But the walls knew the boys were softies and enjoyed to watch them cuddle while watching cartoons with their little sister.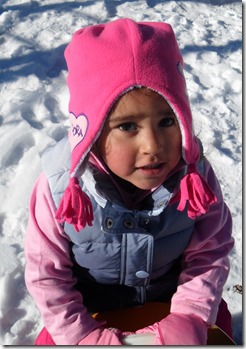 If the walls could speak today they would all say, "It is amazing how Norah and Sergio have grown as a family. They went from a family of 3 to a family of 6. God has his hands on this family, and they are blessed."
For the past 17 years the walls of our Home have been filled with the noise of memories, the place where we played, a place where we grew, making us a family.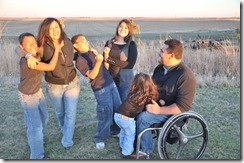 Remember having somewhere to go is a home, having someone to love is a family, having both is a blessing!!
Keep Rolling On