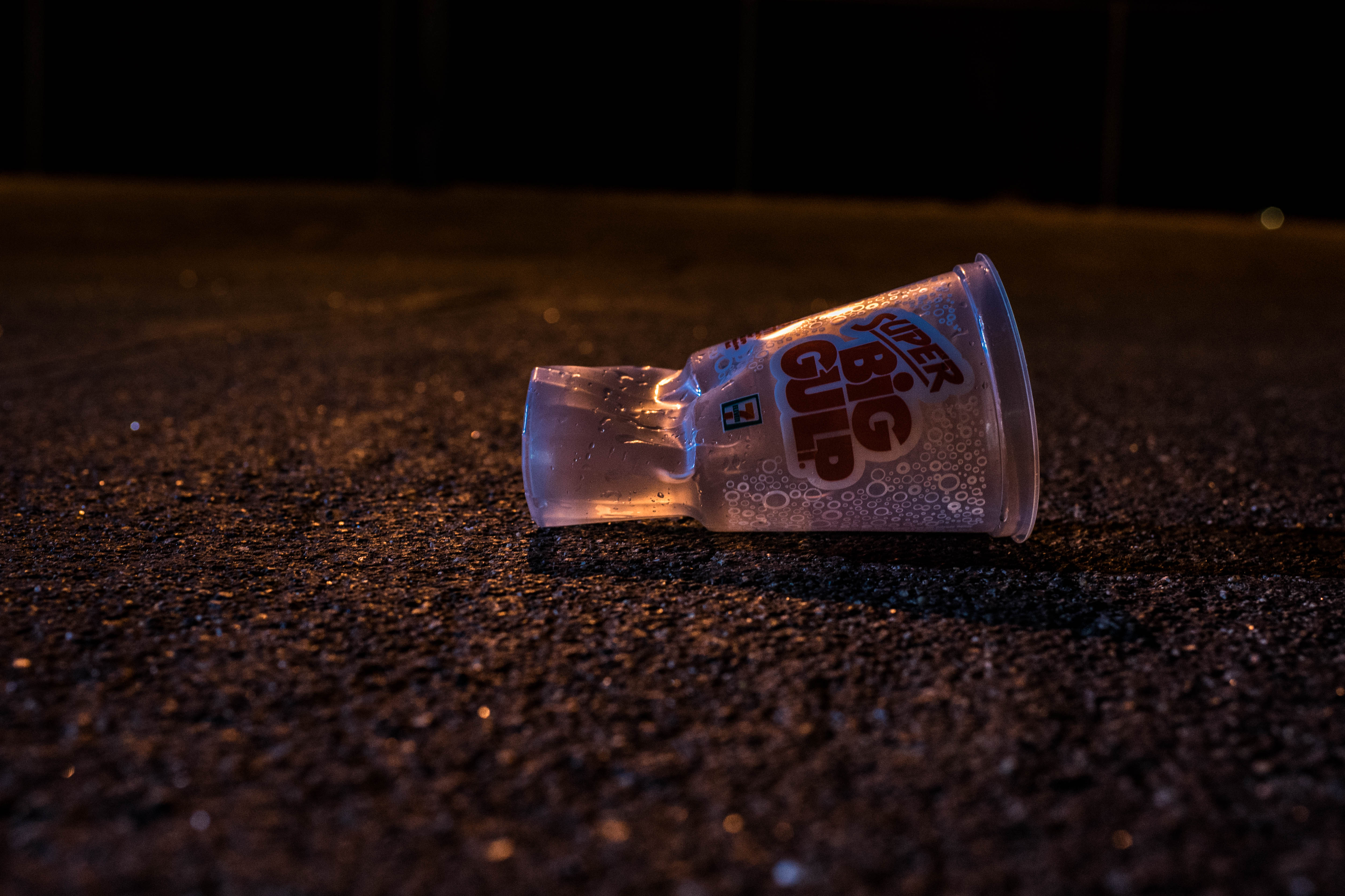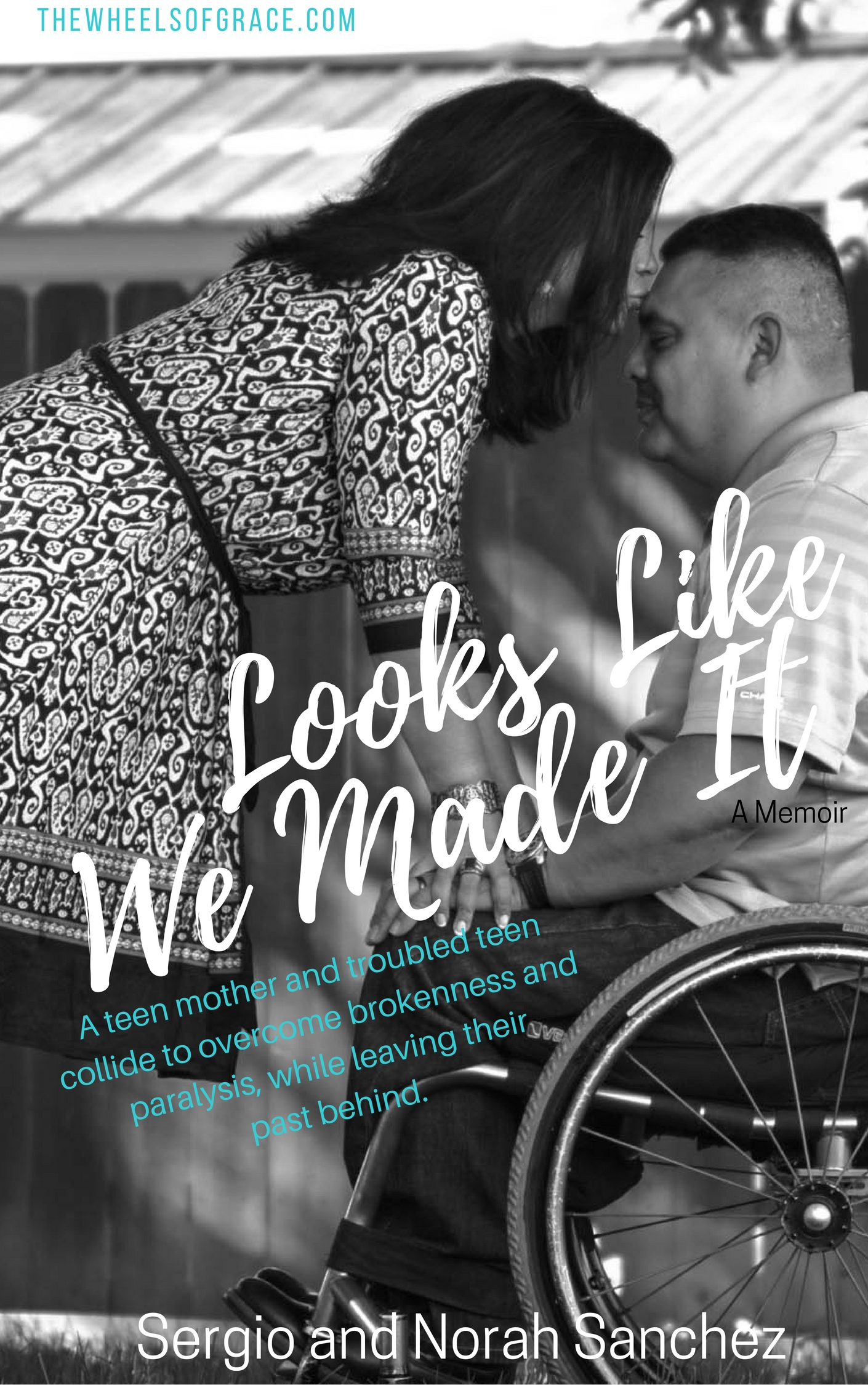 Please note that while we are sharing our memoir it is a work in progress.  The title "Looks Like We Made It" is a working title.  The words in the chapters are are also a work in progress.  This is not a final copy, but rather a chance to share our story.
Let's Go Home
Looks Like We Made It
Chapter 1.1
Sergio
I laid in my cell and stared out the square window from my bed. There was nothing to really stare at but the light posts illuminating the black asphalt. I watched as the wind blew an empty Big Gulp cup across the lot, until it slipped out of sight and into the unknown darkness. I was about to become that empty Big Gulp cup, I was to be flown far away from home, to land in a place that I had never seen before, empty. I wrapped myself tighter in the blanket as if maybe this would prevent me from being blown away. I didn't want leave home, I didn't want to make new friends. Why didn't I tell the judge that I didn't want to move?  Everyone was telling me that this was going to be good for me, that I needed a change, bull crap, they just didn't want to have to deal with me anymore. This was as much for them as it was for me.
Why didn't I run a different direction instead of trying to run through the parking lot of the mall. The cops were onto to me and knew the car I was driving was stolen. I thought if I could ditch the car I could out run them. I turned down a road so my friend and I could jump out and run. The car slammed into a big metal trash can and as I jumped out a loud voice told me get out with your hands up, my instinct was to get as far away as possible. I was close to my uncle's house, if I could get there I could hide out. But I would have to cross the mall's parking lot, it was too risky to try and go around. With my heart rate raising and my lungs trying to keep up with my running I stopped and hid under a tree until I could see the cops pass by, then I could make a break for the other side. I saw the lights turn to go around the side of the building and I darted out into the lot and ran as fast as I could go, behind me I could see a set of headlights turn my way and start to speed up in my direction. I was in the middle of the parking lot with nowhere to hide. In an instant I was surrounded by red and blue sirens. Busted. Get on the ground, get on your knees and put your hands in the air. At that moment I wondered how long my sentence to juvenile detention was going to be. It was my last night I would be able to walk around in Colorado Springs. I wouldn't get a chance to tell anyone goodbye.
I had pushed the limits of the law and a long-term sentence was coming for me. I had been slapped on the wrist several times, but that was over. I was out of chances. I thought I would be sentenced to a juvenile detention center for at least a year. But my fate was different than I expected. I didn't get another slap on the wrist but I didn't get locked up either. Instead I was banished. My probation officer must have been on my side or he felt bad for me. He did everything in his power to allow me to move out of the state of Colorado and never to return. My parents took this plea and arranged for me to move to California with my oldest sister Angelica.
I was detained in Zebulon Pike before I could leave to California. I called my girlfriend to tell her I was leaving and didn't think I was ever coming back. She had news of her own. I'm pregnant, the only words I remember her saying. The phone went cold against my ear and the chill spread throughout my body. I was in a situation I had no idea how to handle. I couldn't do anything. I couldn't help her. I was struggling to take care of myself. I was being sent away and there was nothing either of us could do. After the chill I began to warm up and I calmed, instantly heading into denial. The baby wasn't mine, she had been with other guys, was she actually pregnant? I couldn't care for her, or the baby even if it was mine. I never thought I was hurting anyone but myself. I thought I could handle the situations I put myself in and they only affected me. I was very wrong. I was leaving behind a trail of broken hearts and broken promises.
The only light in my cell came from the window facing the parking lot and underneath my door. When my cell became slightly darker I knew it was because the guard was standing in front of my door. I heard the metal key being inserted into the lock of the door as it was being turned. It was an odd time for the guard to be letting me out. He was brief with his words and they should have sounded like freedom
"Mr Sanchez get your stuff, it's time." He said, but it wasn't quite freedom, it was the start to an unknown life.   
It was so late at night I felt like he was sneaking me out, but it was so there wasn't a big ruckus from the other youth. I was guided to the staff work station to get my personal belongings but before I was given my clothes I had to sign a form stating that all my stuff was there. One black muscle shirt, one grey hoodie sweater, one black pair of jeans, and one set of white shoes. Sign here and get dressed your mom is waiting to take you. As soon as I was ready the guard lead me to the front door where I could see my mom on the other side waiting, BUZZ as soon as I heard the door unlock I pushed it and walked through letting the door slamm behind me. My mom greeted me with a half smile and together we walked down the long hallway to the last door that had to be buzzed to open. As soon as my face touched the cool air of the night I felt an unusual chill come over me.
I could see my mom's car, a fire engine red Ford Taurus sitting in the parking lot. I knew my dad had to be in the car by the exhaust coming out of the back tail pipes. I got in the back seat and no one said much except for my mom telling me my flight plans. You will fly to Los Angeles and your aunt will pick you up and take you to the bus station to Santa Barbara where your sister will be waiting for you. I stared out the window the rest of the drive to the airport. I was trying to grab one last image of the town, the place that I called home. The drive was normally thirty to forty minutes long but this night it seemed like it was more of a five to ten minute drive. I read the road sign exit to I-25 next right and when I heard the blinker come on I felt a pressure coming from deep inside my chest. I could hear my heart pumping every time the blinker sounded, if I wanted to stay this was my last chance to open my mouth and say something.  I needed to convince my mom that I could change my bad ways and start listening, I would have to convince her that I would stay away from my friends. But nothing would come out of my mouth. There wasn't anything I could think of that I hadn't said before and failed at. Mom please don't make me go! I looked out the window trying to figure out what to say, the sign that read Airport 2 miles hit me in the face, come on Sergio think of something to say. I had to change my mom's mind, that's the only way this car would turn toward home. My mom was the leader of our family, she carried the weight of making sure we had food, clothes and shelter. Even if it meant that she had to work two jobs and that she went without. Her past had conditioned her to work hard and provide. She taught her kids there wasn't any room for wishing or hoping, if you wanted to make something happen in your life you made it happen with hard work and sacrifice. There was no room for showing love by hugs and kisses she showed it by providing. But in that moment I didn't want a strong mother, I wanted my mom to stop the car, pull me out of it and give me a hug and kiss and tell me let's go home.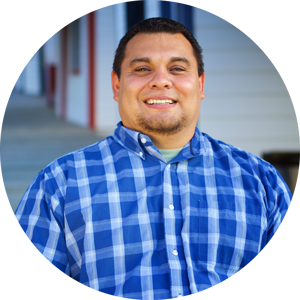 Sergio
The guy in the chair, who lost his ability to walk, but found his mobility through a change in his heart. A change when his mind was awakened by the gift of Purpose.
"And your life will be brighter than the noonday.
Its darkness will be like the morning." Job11:17