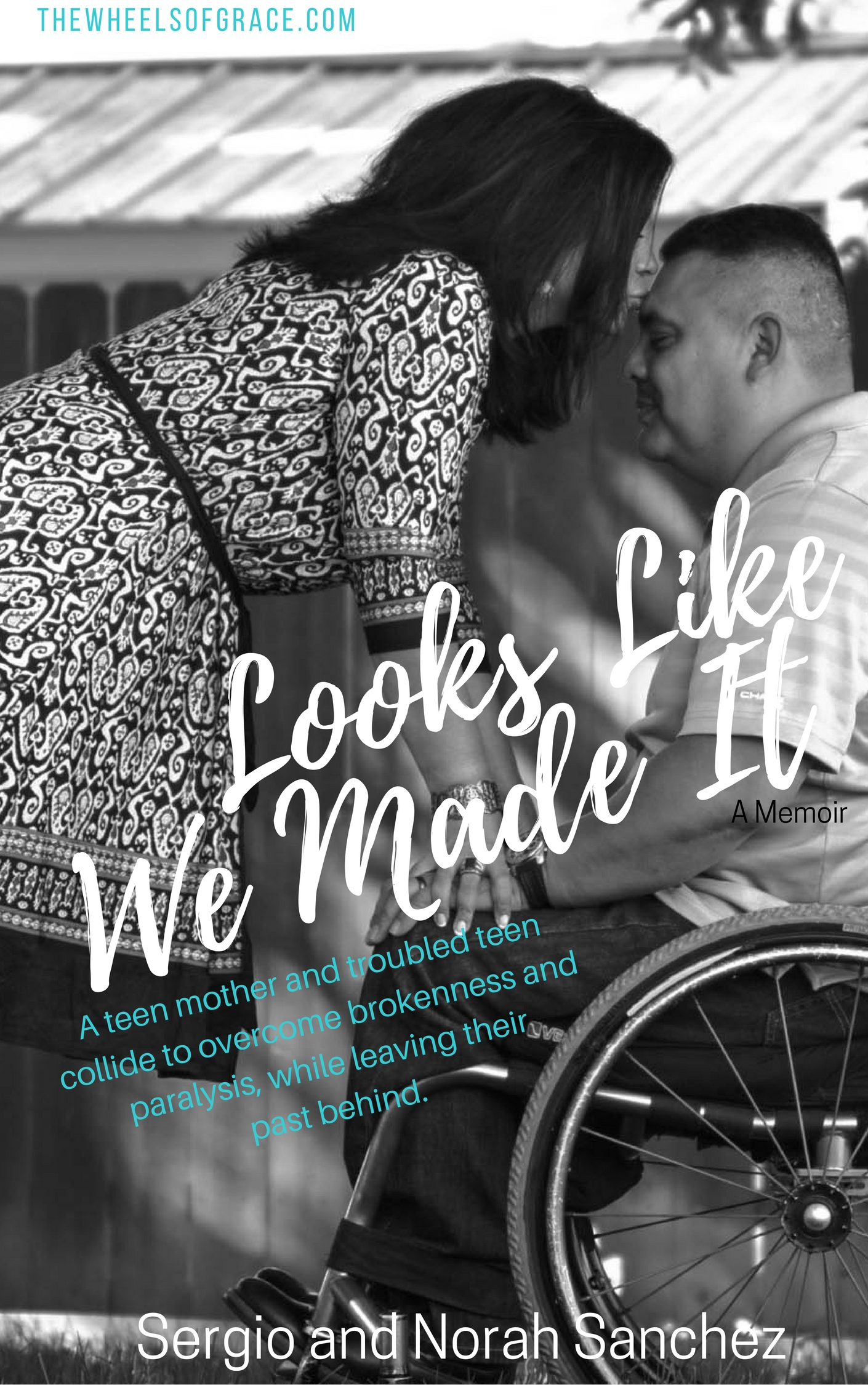 Please note that while we are sharing our memoir it is a work in progress.  The title "Looks Like We Made It" is a working title.  The words in the chapters are are also a work in progress.  This is not a final copy, but rather a chance to share our story.
Pregnant at 13
Looks Like We Made It
Chapter 1.4
Norah
This new relationship became everything to me. In it I felt the voids in my life begin to fill. He was the kind of guy I would imagine every pre teen girl would want to date. He was older, had a car and always had enough money to take me dates. At thirteen there was something to be said about a guy that had a wallet with cash, a driver's license and a set of car keys. When his car pulled up to the middle school navigating around all the little boys on bikes my heart would flutter, I'd look around to make sure that my friends were close enough to see me float into the passenger's seat of his car. I would never rush my walk towards him, I sort of awkwardly glided to his low rider Monte Carlo, giving my peers an opportunity for making me the subject of their conversations. Not the negative kind of talk I normally expected and at times engaged in, teenagers were nasty. Nasty as in belittling one another with pure gossip, a shared secret with someone you thought was a friend would quickly be told and spread like wildfire across the school. A small social infarction would spark a flame that grew as it left one gossiper's lips to the next. Wildfire! The conversation about me I imagined would be to my benefit and I smiled thinking about it "Hey did you see her boyfriend picking her up, he has a nice ride" one would say as the other replied, "She is so lucky."  
My boyfriend and I spent much of our time going to the latest movies and frequenting our favorite fast food spots. He was so attentive and wanted to spend almost every waking hour in my company. His family took me in as their own and in a short amount of time I was completely lost in a new world. When I entered this new world I was greeted by people who seemed to have an interest in me, willing to invest their energy in getting to know me. When I answered the question of how are you doing they listened to me as if every word I spoke was important.  They may have always listened just as an polite person would, but with the gaping hole in the middle of my home where I fell in with my thoughts and fears, this hole with no ladder my encounters with this family felt special, they became the ladder I needed to get out. Unfortunately the times I was free from loneliness was in their home and not in mine. We spent little to no time at my house as I always suggested being at his.  Meal time with them also felt special, a family gathered around a table sharing stories of their day was what I missed the most at home. At my boyfriends house I didn't stare at empty chairs that acknowledged someone was absent .   With the lack of attention, guidance and the hole that awaited me, I thought I was right where I belonged. As time passed I no longer wanted to be out with my friends, the time spent with them was time wasted. I would make excuses as to why I couldn't go to birthday parties, school events and even sleep overs. Invitations to sleepovers were now used as a tool to get out of my house for an entire night without being questioned.  I even found a way out of my every other weekend dates with my dad. My mother was more than willing to help me come up with reasons why I needed to stay home and not see my dad. She would do and say whatever I suggested just to keep me happy and busy as long as my chores were done of course. She was so busy trying to find herself in the new single role while at  the same time avoiding my father at all costs. The less contact I had with him meant less contact she would have to have with him. In hindsight we were both avoiding the obvious hole in the middle of our house while searching for places where the attention we thought we needed lived.
On my boyfriend's lunch break he stopped by my house and came with a pregnancy test, a Sprite the cure of all stomach illness, and a bag of pistachios, one of my favorite snacks. My initial reaction to his offerings was relief at the sight of the snacks and irritation to the test.  I could not allow myself to even fathom the possibility , for one second. He couldn't stay long as he needed to get back to class, he was a month and a half into his senior year, missing school was not what he often did. He quickly left reminding me that he would call me later that day between classes. He left me wondering what to do. I ate the pistachios one by one. Each one I cracked open took my mind away from the pregnancy test. I tossed aside the shells in a pile in the middle of my bed where I sat with my legs criss crossed staring at my bedroom wall. I was careful not to make a mess. The saltness soothed me after throwing up several times that morning. I tried to convince myself that the whole thing was stupid because I honestly did not think I was pregnant. Where is no way I was carrying a baby, what would I do with a baby? Why would he continue to believe I was pregnant, he is finishing up high school and I haven't even darkened the doorway of a high school. Was I going to carry a baby in my backpack? What a sight I would be. Yeah he has lost his mind and is trying to get me to fall into this crazy idea of his.  The last couple of months we had been intimate and for the most part used protection and I feel like we were smart. Well there was that time that maybe we weren't being so smart. Maybe this was a possibility, no I was just really sick. This is why I keep throwing up. This was also why I had this terrible taste in my mouth and this nasty yellow puke keeps coming up in my throat. This is disgusting and I hope this bug doesn't last long, I thought over and over again. Maybe I'll just take the pregnancy test to prove that I was right and have him baby me a little longer while I recover from this stomach flu, I was not pregnant!
I opened the box and read the instructions several time, he bought a box that had two test in it. Why in the hell did I need two tests I asked myself as a pain in my stomach over came me? This was not the stomach ache pain but the stomach anxiety pain. The kind of pain that was so deep that it made my heart palpitate faster than normal.  Was he right, was I possibly pregnant? I asked myself once again as I prepared to take the test. I have always been very precise and I knew the importance of making sure I took this test correctly. I peed on the test stick, set it on the toilet tank, and waited three minutes as instructed. If the line in the little indicator window at the end of the plastic test stick turned pink I was pregnant, if it remained white this meant I was not pregnant. I came back three minutes later into the bathroom to find a pink line. As pink as pink can be, dark pink. I was in shock and refused to believe that I was before me.. I convinced myself that I simply had the flu. The test was wrong. It was an error, it had to be.
Scared of the truth I hid the test in my bottom dresser drawer and covered it with clothes. I took the instructions out and reread them. I read the instructions front to back, Chinese, Spanish, whatever was printed on that paper I read it. I wanted to convince myself the results were incorrect, that I had took the test incorrectly. Can I not pee on a test correctly? In reading the instructions over and over again I could take the test by peeing in a cup and placing the test sick in urine allowing it to saturate and wait the three minutes. Praying I screwed the test up the first time I took it again, hoping the test stick would remain white. I gathered my urine in a small paper cup, placed the tip of the test in the cup,watched for my urine to saturate the new stick and waited longer than three minutes just in case the test needed more time to indicate the correct answer.  I thought if I waited long enough this test would show its true colors. Meanwhile, I went back to my dresser drawer and took out the original test. I set the test on the instruction pamphlet were it showed a positive test reading and it looked exactly as pictured.  I stared at the test while my heart pounded with my mind clouded. I was not fully able to comprehend the magnitude of what this result meant for my life as a whole, I closed my eyes and hoped when I opened them the test would be negative. After a deep breathe I opened my eyes and looked at the second test to see an even brighter pink line! The window of the second test burned pink. I did not have the flu, I was pregnant. Not knowing what to do I took the second pregnancy test paraphernalia and hid it in my dresser drawer along with the first one .  How did I get here? I can go back can't I? This was the last possible thing I thought would happen to me. I have no idea how to care for a baby. Mom is going to kill me and oh dad is going to kill him. Dad can't know not just yet as a matter of fact I am not going to tell anyone. I can't believe this is happening to me. I need him to come back over here to figure this out. Why am I alone right now? I need someone to talk to, I have no idea what to do. I never in a million years thought this would happen to me. This never happens to girls like me. What kind of a girl am I? I am the kind of girl that gets herself in trouble. Why am I alone? I am not alone, wait I will never be alone ever again. Ever again. I sat at home all day by myself, by myself with a tiny human being to grow inside of me. A tiny human that would change my life forever. I was pregnant at thirteen.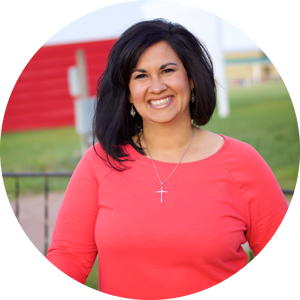 Norah
A wife to a man in wheels. Sharing my life with all of the struggles in hopes to open up the highways of understanding, compassion, love, and hope.  Follow me as I tread through.