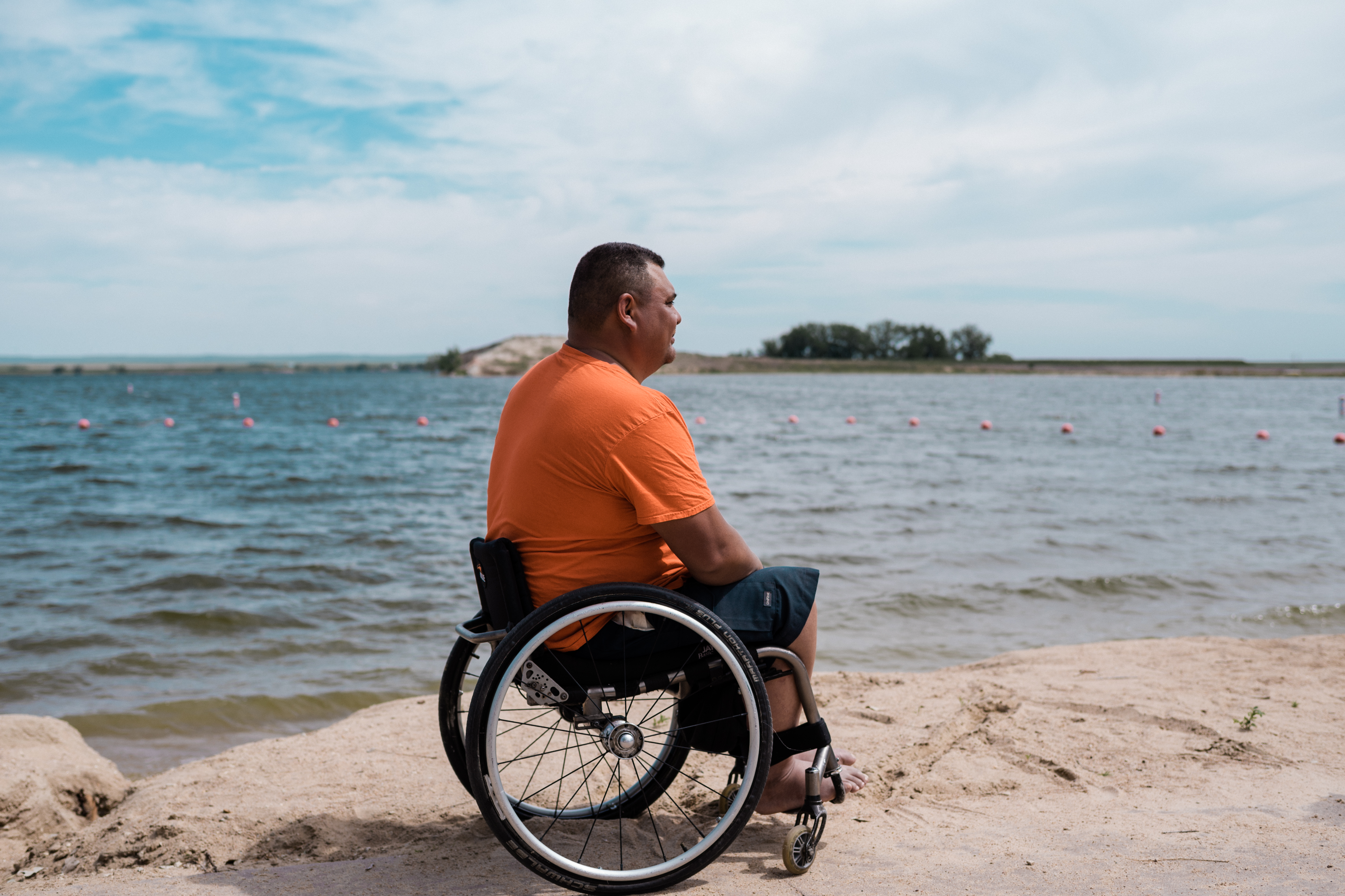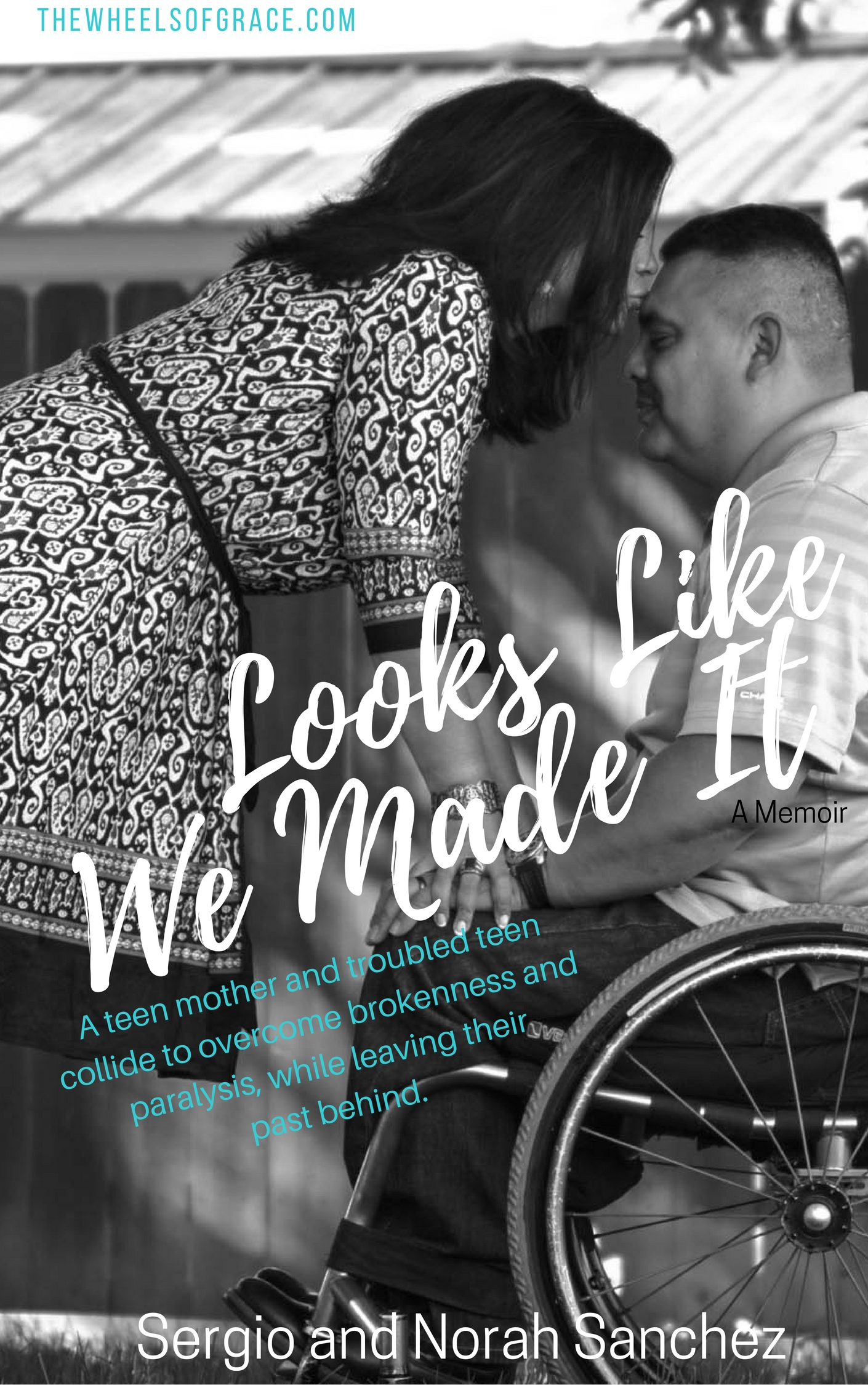 Please note that while we are sharing our memoir it is a work in progress.  The title "Looks Like We Made It" is a working title.  The words in the chapters are are also a work in progress.  This is not a final copy, but rather a chance to share our story.
New Start
Looks Like We Made It
New Start
Chapter 1.3
Sergio
My dad pulled up to the sign that read Delta Airlines, parked at the side of the curb and popped the trunk to pull out my luggage. He said be good, don't get into any trouble. Little late for words of advice. What I wanted to hear from my dad was, I've changed my mind we don't need to ship you off, let's try and figure this out here in Colorado, there's no need to send you to California. I learned at a young age this wasn't how my dad's thoughts worked. Once he made up his mind he remained silent and moved slowly into action.  Little words were exchanged and body language showed discomfort. I never doubted if my dad loved me, even when I was never on the receiving side of hugs or an I love you from  him. The love memories came from watching him get up for work in a middle of a snowstorm so he could provide for our family. He was never able to make it to any of my school functions because he had to work, but I always had clothes and food to eat.  To me, that was normal.  In the neighborhood we lived in my friends dads weren't around and if they were they weren't working. My neighborhood friend's dad spent time hanging out at the bar or in the streets. I never saw my dad come home drunk, be loud or crazy, or ever try to hit my mom, that was the life that my friends lived.  But of course I wanted my dad to come to my school functions and to tell me he loved me, but that wasn't his way. Convincing myself over and over that his lack of affection was normal was how I coped with his lack of interest.
Our  way of connecting was to wake  up on Saturday at six in the morning to help him load his truck for the flea market. His everyday job was a sanitation worker with a route at Peterson Air Force Base but on the weekends he was a salesman at the flea market.  He often collected items that other's threw away, cleaned them up and sold them.  My dad noticed how much stuff soldiers threw away that could still be used. My job was to help load and unload the merchandise into the truck and to unpack the merchandise from the boxes onto blue tarps that were laid out on the ground so people could see what we had to sale as they walked by.  We would park the truck next to our selling station and I would sit in the driver's seat of the truck with the window rolled down with my hand criss crossed and my head laying on them watching my dad sale stuff waiting for him to call me over to help. "Mijo check and see if we have a size 10 in those combat boots."
"Yes, sir" I said and sometimes to make him laugh I would salute him as I was given orders.  
When potential buyers asked the cost of the boots my dad replied "Well these aren't just any boots, they're government issued pilot training boots, brand new they cost $200, but I'll sell them to you for $20."  My dad always had a good story to back up his merchandise. This was the only time I got to see him like this because before I woke up in the morning he would be gone to work and at night he would take a shower, eat and go to bed. So I enjoyed getting up early on the weekends to help him.  I was ready to be part of this boys club. I loved to see my dad in acton, he could sale anything. At the flea market I had dad to myself and the attention I wanted.  Getting up at 6 a.m. was worth the time I had with my dad.
But on this drive  everything was different.  Maybe what I wanted from my dad on the ride to the airport was for my dad to tell me we had a change of plans, that he needed me to stay and help him get ready for the flea market this weekend. Instead he handed me my bags and said "good luck mijo". As I grabbed my bag our eyes met and without saying any words I could read his eyes reminding  me to call if I needed anything. And with a last nod of his head I walked away towards the entrance of the airport.
My mom already started walking toward the front doors to the ticketing station to get my boarding pass and to check in my bag.  She turned to hand me my boarding pass and pulled another envelope from her purse and said there's some money in there for you to get something to eat on your way. She gave me a hug that was a little bit tighter and a little bit longer than usual. I didn't pull away from her hold still hoping one of them would change their minds.  She pulled away and started to walk away but as I turned my head I got a glimpse of her eyes and I could see that she had started to cry, I felt a knot grow in my throat and my heart started to raise in my chest, I needed  to walk away or I would have started crying at the sight of her.
My mom was just like my dad when it came to showing emotion, they weren't any good at it at all.  I watched her take out a Marlboro 100 cigarette from her purse,  light it up as she continued to cry. I never told my mom how much I appreciated how hard she worked to provide for me or to simply ask her to sit down relax from a hard day's work. I wanted to run to her side, give her a hug and tell her thanks for everything she had done for me.  Giving me an envelope of cash was her way of writing me a letter telling me her feelings. Mijo I wish you didn't have to leave, I wish you would have been able to figure out how to stay out of trouble so you didn't have to leave us. But if you have to go I want to make sure that you are ok. Here's a little something for you as you travel. Those were the words I imagined she had written on the bills as she placed them in the envelope. As mad as I made her in the past year she still would not allow me to suffer in any way.  My mom knew all too well what it was like to suffer.  She never came out and told me how hard it was for her as a young woman coming to America, I overheard conversations of how she entered the US with her unborn son to a strange new place where she knew no one. I could only imagine how many times she didn't have enough to eat or a warm place to stay, but somehow she figured it out so her family would not struggle in the same way she did. The money was her way of telling me I'm watching over you. I started to feel a little guilty for all the crap I was putting my family through. Why did I have to take things as far as I had? It was because I wanted more from them, I needed their attention, but I sought it in all the wrong ways. I didn't like feeling so lonely and I believed I had to figure out all of life's lesson on my own. That's exactly what I was doing, learning life on my own I felt alone and the people I surrounded myself with were there to help me not feel alone anymore. I searched  for my friends to acknowledge me. The bad part of this was that it usually meant me getting into trouble or breaking the law and I would have to pay for all the crazy things I did by being taken away from everything, including the people that helped me not feel alone.
I had never flown before and I was nervous.  I found my assigned seat, a window seat allowing me to look out unto the city that would no longer be my home.  I watched the flight attendant give out safety instructions and wondered if I would in fact be safe.  I started to feel anxious about meeting new people, would I have to start meeting new people right now in the plane with the person sitting next to me? What the hell would I talk to them about. Hello I'm Sergio I'm visiting California because I was kicked out of Colorado for stealing cars and breaking into houses or hey I've never flown before and what might help is a drink, could you order me a shot of tequila, they won't sell to me because I'm only fifteen years old.  I decided not to speak to the person sitting next to me because I wasn't up to wasting my time on small talk. I had life to figure out. Would I have to live up to my reputation or not in cali?  I realized I had the opportunity to change everything.  My reputation didn't have to follow me to California.  I could create a new reputation.  I could reinvent myself into someone other than what people knew me as. Maybe I could make my mom and dad proud of the new person I had become, yeah this is what I wanted to achieve but could I really do it?
I was nervous to make the life change of moving to California.  I spent the last year of my life creating an image for myself.  People knew who I was in Colorado Springs.  After my flight to California everything about the world I lived in would no longer exist.  The world I lived in was small and it was instantly going to get bigger.  I was scared to death, I even second guessed my decision to leave the state.  Somehow the option of getting locked up seemed less scary than moving to an unknown world.  I knew what getting locked up felt like.  I knew the workers in the facility.  I made friends, and just by walking inside the detention centers people know who I was even if they had never met me. I had left a lasting impression in detention centers.  I knew what it felt like to sleep in a cell and  I knew what it was like to live in a facility and not see my family.  But California was an entirely new world.  I was afraid of the unknown.
The two hour flight passed in an instance, there was no turning back. Over the intercom the pilot announced to prepare to land, I turned my attention out the window and watched as the small objects got bigger the closer we came to land. I felt the nose of the plane tilt up and thud the plane made as it  touched the ground made me jump. Roar was the sound the plane made and then I was jolted forward by the breaks of the plane being engaged and I was in my new home. It was as if the landing joult was the last part of me leaving Colorado Springs behind, like being pulled from the bubble. Over the intercom the flight attendant said welcome to Los Angeles California and thank you for flying with us. I had no idea what to do next. I didn't want to get left behind or lost so I followed the gentleman in front of me. I kept my head down as I followed his red tennis shoes and walked down the hall to baggage claim. I  waited for my bag to come up the ramp and onto the circle conveyor belt.  I couldn't remember what my bag looked like, when I took my bag from my dad I  headed directly the ticketing desk, I totally missed to take a mental picture of it, and it didn't help that my mom packed it for me so alI I could do was look for the one  bag that was the most familiar. Then I saw it riding down the conveyor belt right at me, It was a dark brown, square in shape with one handle at the top,  a big gold zipper that opened the top, and was covered in dust from rarely being used. It had set in our closet for years. I remembered playing hide and go seek and hiding behind it in the hallway closet, I reached over and pulled it off the luggage carousel and placed it to my side, it was time to wait.
The plan was for my aunt and uncle to pick me up from the airport.  I had only met them once when I was very young and I wasn't sure I would recognize them. However family blood runs thick and the moment I saw my aunt I knew she was part of my family.  She and my mom shared the same eyes and the same smile, it was easy picking her out of the crowd.  I was welcomed with hugs.  My aunt and uncle were going to take me from the airport  to the bus station  where I would ride the greyhound to Santa Barbara.
It was late at night, well past 2 am when we got to  the bus station, but it didn't seem to matter that it was late there were still people everywhere, waiting to go all over the United States, I thought that that was sort of cool. It was cold outside but nothing like the cold from back home.  The air wasn't as harsh as Colorado's cold nights.  My uncle purchased  me a ticket to Santa Barbara and hugs were once again given. Meeting my aunt and uncle was the easiest part of the whole trip. Maybe it was because we were family and I could feel the connection that I was with family.  I loaded onto the bus for another three hour trip. I knew immediately to keep my bag close to my body and to be aware of where my wallet was at all times. With my possessions close by I sat by the window and tried to look out into this new world, but it was too dark outside.  I had a lot on my mind and wondered about the last call that I got from my pregnant girlfriend. I never thought I would be a dad, well not at 15.  I thought at some point I would find a nice girl and we would get married, buy a house and then have a baby.  But that wasn't how it was going to turn out for me. Why would I change now I never did things the normal way, why would this be any different?. Man I wasn't ready to be anybody's dad my head was so messed up I was scared I would screw them up more than I was. I was pissed that she wasn't on the pill.   How did this happen? Did it mean that I had to marry her, I don't even know if I love her.  All I could think of as soon as she said I'm pregnant was I don't have any money, I don't have a job and I'm getting kicked out of Colorado Springs. Are you keeping it, "Yes" she replied. It was crazy because she wasn't any better off then I was. I didn't want to be one of those guys that wasn't around when his baby is born or a dad that wasn't in the picture. But it looked like that was how it was going to turn out.
When I stepped off the bus and looked at my surroundings I could see the sun making it's presence, the mark of a new start.  The sun reflected on the ocean, the light snuck up on the flowers and trees and eventually covered them with a warm blanket of light.  I stood up and took a deep breath of the morning air and felt oddly at peace with my life and my new home.  I fell in love with the view California had to offer .  It was stunningly beautiful.  The houses were different than back home.  They were red, orange, peach.  Colors I never knew homes to be.  They were adobe houses and I felt my attraction to them.  I could smell something fresh in the air.  I don't know what it was that I could smell, but I knew I belonged there.  The ocean was beautiful, it called my name. California would be a new start.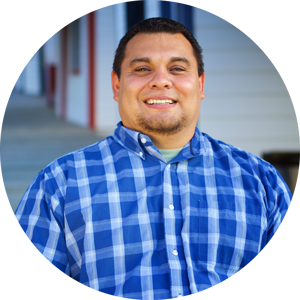 Sergio
The guy in the chair, who lost his ability to walk, but found his mobility through a change in his heart. A change when his mind was awakened by the gift of Purpose.
"And your life will be brighter than the noonday.
Its darkness will be like the morning." Job11:17