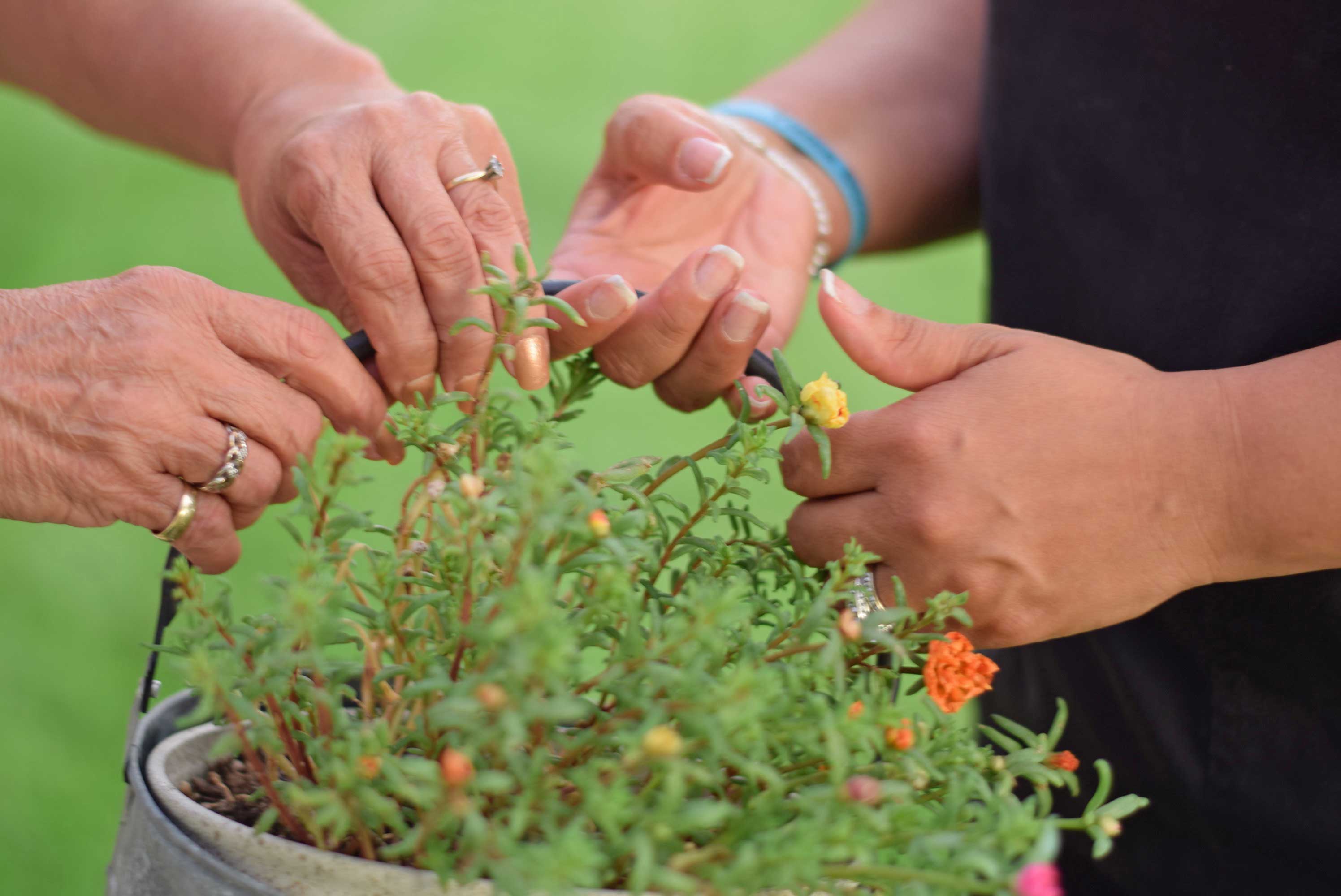 Mother's Day Scare
A few weeks ago my mother and I enjoyed picking flowers at our local greenhouse.  She was excited to finally get the opportunity to choose flowers that would add beauty to her yard.  This trip was to be taken weeks prior.  Every year on Mother's day I buy her flowers or I take her shopping to enjoy our time together. I know she enjoys any chance she gets to hang out with me.  Lately with both of our busy schedules we don't see each other as often as we should.
The plan on this Mother's Day was for she, my daughter, and me to get a light lunch and head to the greenhouse.  Later that day we would join the rest of the family for a meal and a time to celebrate all the mothers in the family.  We never made to that meal and we never made it to the greenhouse.  Instead we spent the day in the ER.  I would have never imagined that I would of experienced such a scare.  I thought that my mother was dying of a stroke.  A terrible feeling overtook my body and my mind as I begged God to not let my mom die.
After we headed out of the restaurant that afternoon I was almost to the car when my daughter grabbed by mother's arm. She was complaining that something did not feel right.  As I approached them she said "Wait, wait something is not right" and acted as if she was going to sit down because she couldn't walk. We assisted her in sitting down but she fell to the side of her body and was unconscious.  The moment she fell to the ground I asked a man that was just getting out of his car to call 911 and asked if anyone knew CPR.  I was in a panic and prayed that someone would be able to help my mother.  Still in panic mode I yelled inside the restaurant's doors asking if someone knew CPR and every person's head was nodding No.  My daughter quickly said "Mom, you know CPR." The truth is I do, I was in hopes that someone could just take over and help my mother because I believed she was dying.  After I was able to focus, my 20 plus years of training kicked in.  I knew that I had to listen, look, and feel for breathing and check for a pulse.  As I placed my cheek next to her face I convinced myself that I didn't feel, see nor hear breathing,  As I placed my cheek closer I could feel her breathing.  I started yelling "She's breathing!" I started to pray and thank God that she was breathing.  As I continued to monitor nothing changed.  Everyone around me had a look of shock as my she laid on her side on the concrete directly outside the restaurant's doors.  Someone gave me a jacket to place under her head.  I placed my hand on her back and kept my cheek up to her nose so I could feel her breaths on my face and feel them as her chest rose and fell.  Finally police arrived and very shortly after the sound I longed to hear, ambulance sirens.  
Watching my mother's what appeared to be life less body taken in an ambulance was a terrible feeling of hopelessness.  Waiting for over 45 minutes for her to "wake" up seemed like an eternity.  In my head I tried to figure out what had happened inside of her body to make her fall to the ground.  The only thing I could come up with was that she suffered a stroke.  
While waiting for tests and doctors my mind raced.  I asked God why would he take my mom on Mother's day?  I am not ready for my mom to die but I certainly did not want this memory on Mother's day.  Every time I closed my eyes I could see her on the ground.  Even today when I think of that day the vision of her makes tears come.  A horrible fear overtakes me.
My mom and I over the year have had many struggles.  Even today we don't see eye to eye on several things.  She is a very outspoken person and I chose to show how I feel. We now chose to respect that we are different and that being together is valuable in our lives. The thought of not being able to drive 4 blocks to her house for coffee on my day off pains me.
My parents divorced when I was 12 and at that tender time in my life she became a single parent to myself and two teenage brothers.  She was not an independent person and up until she got divorced she had relied on my father for her every need.  Most of her past years were spent being a wife of a soldier and caring for her young child.  After the divorce she set out to find herself and in that time I was trying to find myself.  Terrible timing.  I needed her attention when she was broken and searching for where to turn to repair herself.  Our relationship had suffered.
Over many, many years I carried so much resentment towards my mother.  I didn't understand why she did the things she did nor why she would.  I was confused as to who she was as person.  Anytime I got upset with her I would go back to that 12 year old little girl needing her mother. A girl crying for her mother's attention. As a child I couldn't put together that she was fighting for attention and that she had needs as a person. The crazy thing I learned as an adult is that what my mother needed was for me to still need her.  As I was getting older and survived the many traumas in my life I had began to pull away.  Not allowing her to help nor comfort me.  I was paying her back for all the years that I felt she was absent for comforting me. I was angry that she hadn't prepared me for the world outside my front door.  I was getting my life on track and I didn't want to give her the any glory to my success.  If she wasn't there for me than why would I want her in my personal life now. If she didn't have the life lesson talks with me when I needed them why would I want her advice now.  I was protecting myself for being disappointed and from going back to being 12 years old struggling growing up.  
While in the hospital and while I type I realized how much I do need her.  I need her to be proud of me and to say it.  I need her to continue to make the meals that she makes for me now in love,  I need and want to pick up the phone and ask her to help me dig into a project that I have put off for months.  I need to watch her come up to my door ready to help for the entire day if that's what is needed. Whenever I ask I can see that her face lights up.  She needs me to need her.  She fights for me to ask for help.  She fights for me to let her in my world.  She wants to know about not only my accomplishments but also my struggles.  She wants to be apart of how I am currently growing.
When my mother opened her eyes she "woke up" kicking and screaming.  Usually I would want to scold her for how loud she was being. I would've rolled my eyes and said "Mom everyone can hear you".  On this Mother's Day I was so happy to hear her yelling.  I was thrilled when she yelled at the the nurse in a very annoyed tone,"It's 2016" and witness her expression of do you think I am stupid?  I quickly stepped out and called my husband.  I told him that she was awake and yelling.  I laughed through tears as he asked what was wrong with her? My response was "I don't know but I can hear her cursing so I know my mom's back."  He laughed as well.
We still don't know exactly what happened to my mom on Mother's Day.  She is being monitored by doctors and by her family. I do know what happened to me.  I realized how much I need my mom.  I need to see her face and to laugh at all the crazy ways she communicates. I need to watch how she takes pride in her tiny apparent waiting for me to tell her how cute it looks.  My children need and love her as she takes the time to be a part of their lives.  She is the person that adds so much love and flare to our family.  If she could have a meal with her family every day she would be the happiest.  I need her to keep me up to date with what's happening in town with the reminder that it's not gossiping Norah if it's fact.  Oh how she cracks me up with her shenanigans.  I need her to show me where to find the bargains and to remind me that you can find treasures at second hand stores and garage sales while also reminding me that I have too much crap and I should get rid of stuff.  I mostly need her to see her worth in Jesus and to continue to be true to herself.  I need to have the opportunity to watch her learn how to love herself.
This week I was able to watch my mother replant some plants that she had placed in an unhealthy environment for their delicate nature. They were suffering in the heat of the sun.  I took her to a green house and she was able to pick plants that would thrive in the full sun.  Later that day she came to my home and brought the plant for me to plant in the shade where they would survive.  A valuable lesson my mother has shown me.  We can't all survive in the same environment, sometimes we have to be uprooted and transplanted.
 Keep Rolling on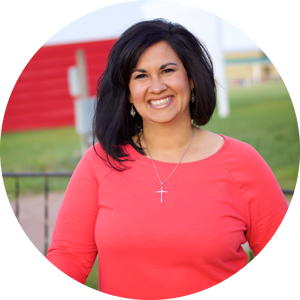 Norah
A wife to a man in wheels. Sharing my life with all of the struggles in hopes to open up the highways of understanding, compassion, love, and hope.Follow me as I tread through.