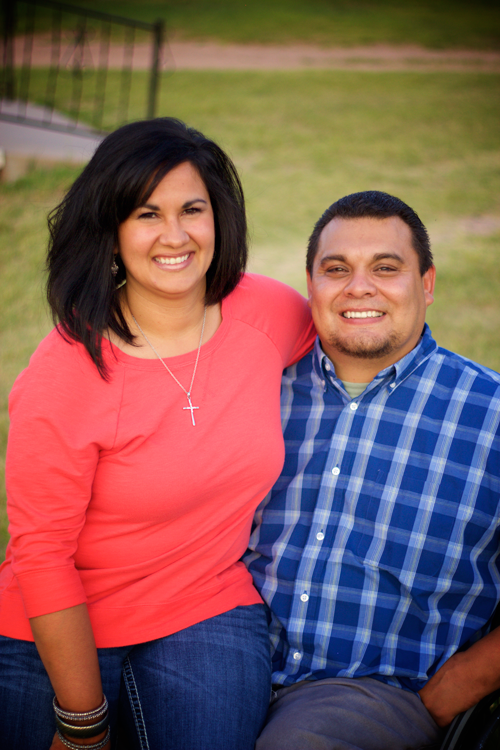 Our Story begins with Sergio and Norah. They are are survivors of life who have overcome numerous obstacles and they have done it together.
Their teenage years were far from typical. Norah had to grow up quickly when she became a mom at 14. She saw her daughter, Ashley, as a blessing, but it was not easy being a teen mom. Sergio, a troubled youth, spent most of his adolescent years in boys homes and detention centers. He had a daughter as well, but his immaturity prevented him from being a father. They met when Norah was 15 and Sergio was 16. They could be considered high school sweethearts only high school was far from their minds. Instead of attending school Sergio spent his time in the streets, getting in trouble with the law. He was involved in various crimes, mostly involving theft. While placed in juvenile detention centers he often got into physical fights with other juveniles. His offences were repeated several times and he would find himself in even more trouble when he refused to complete his community service. Underage drinking and doing drugs were a normal part of his adolescence, though he was never got caught doing them. Dropping out of high school is an understatement because he rarely attended school, but after realizing he need to make a change, he took the opportunity to gain a GED after taking courses provided by a detention center.
Norah fought hard to keep Sergio out of trouble and though her efforts were relentless, life on the streets caught up with him in an unexpected way. He was headed toward death or prison, until his life took an unexpected turn. Sergio was forced to slow down on his life in the streets when he was involved in a street altercation and was shot several times and fell to the ground, paralyzed for life.
Norah had to balance a life of going to school, raising a daughter, and standing faithfully by Sergio's hospital bed. School was the one thing she let slip and she attended day and night school, her senior year, in order to earn her diploma. Sergio would never walk again and instead of learning to live his life in a wheelchair alone, Norah stood by his side. It was thought by all their friends and family that their relationship would not last. Against all odds, and by the wheels of grace, they not only made it as a couple, but they are thriving as husband and wife. Their relationship has grown stronger than ever.
Post high school, Sergio and Norah, needed to make a life for themselves and Ashley. After months of searching they found jobs that eventually turned into careers. Norah became a dental assistant and has worked at the same office for almost 20 years. Sergio found a part time job at Agri-Inect, a chemical injection equipment company, and worked his way to becoming the Production Manager. Following his time there, he spent 10 years as the Store Manager for the local Ace Hardware. Currently he is the Operations Manager for Agri-Inject.
Sergio and Norah, each knew there was someone or something guiding them though their struggles, but they were never sure what or who it was. Neither of them grew up in a faith based home, and they attended church only on special occasions. Looking back on their lives they both admit that it had to be God guiding them, only at the time they weren't sure. They did not attend church until they were settled in their careers, but they knew God led them to where they were in their lives. After they gained the courage to enter Yuma Church of Christ they were welcomed with open arms. There they have met lifelong friends and have gained a church family.
Their family grew from 3 to 5 after the adoption of their two sons Weslea and Jason. When Ashley moved away to attend college their home had one less kid, until they were blessed with the opportunity to adopt their daughter Geseliya.
Now faith is a regular part of their lives. They have come to realize and believe that God is the reason why they are where they are. Together they have grown as a couple and as individuals. Sergio has grown up from the delinquent kid, with a dim future, to the man who has worked in several management positions, served on the City Council, and demonstrated leadership as a member of Lion's Club. He has also courageously shared his story of being shot and paralyzed to several audiences. Norah has spoken to junior high and high school classes about her journey as a teen mom and has participated in programs to prevent teen pregnancy. She has been heavily involved in church activities, has run bible studies, and vacation bible school. Together they have been youth group leaders, members of an adoption support group, served on a prison ministry, and are on the Community Advisory Committee of the High Plains Research Network. They want to serve God and their community while sharing their story of how they made it together as a couple and survived their individual battles.
Inspired by their story and their history Ashley created The Wheels of Grace in order to share this story and the three of them motivate others to Keep Rolling On.