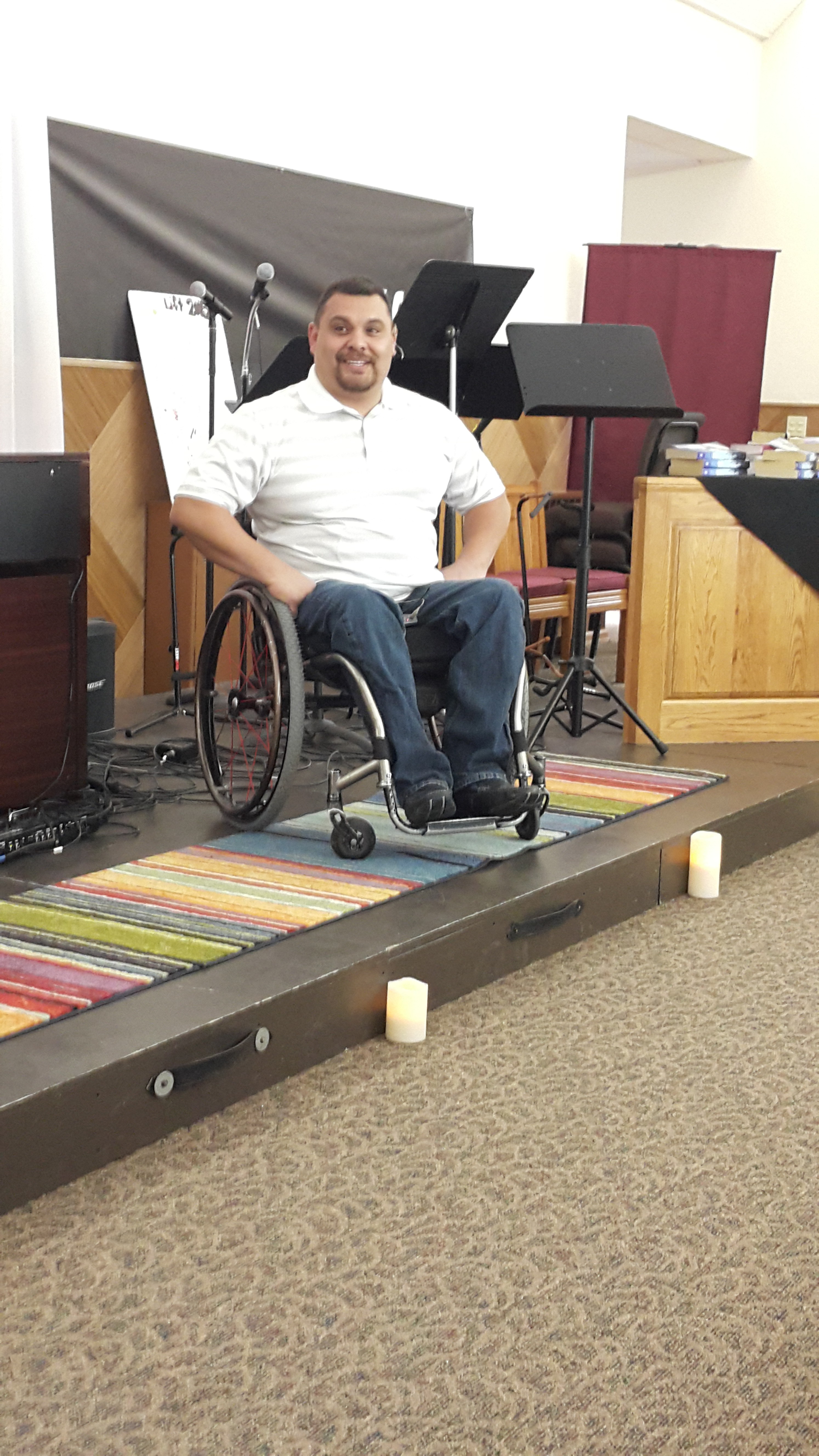 I had the opportunity this week to speak in front of a crowd of young teenagers, to share my story and some of the challenges that I faced when I was put into my wheelchair.
I first started off talking about when I was their age and how much I really struggled at that time in my life with who I was. I truly believed that I had nothing good to offer, I felt alone, I felt afraid and I had no one to help me in my struggles.
I told them that I believe all teenagers struggle with some form with these emotions and anxieties,  I needed to make sure that they heard out loud that there are more people going through the same kind of struggles everyday. Some of these people we'd call friends, some we only know because they went to the same schools, maybe the same church or live in the same neighborhood. I promised them that we all of us have gone through these struggles and every single one of us and has been forced to learn how to deal with them in their own way or another, some good some bad.
I spoke of how easy it is to get people's attention now all I have to do is just roll myself into a room and people become curious and want to know why I'm in a wheelchair.  Who is this guy? I am Sergio Sanchez the good-looking guy in the wheelchair. My chair makes it hard to be invisible now but it doesn't mean that it's changed any of the emotions and anxieties that I still go through and have gone through.
I had no outlet for feeling alone and unworthy, like sports, church youth groups or just a good role model to follow. Instead, I gravitated to the only thing that I know and that was the streets. I learned fast there are certain things that I could never do in front of people when they have decided to go down the road of the streets like crying, show weakness, or showing that somebody ever get the better of you. You're always put in a position to have to prove that you're down to do anything and that your not scared.  To prove that you are willing to cross the line and take a risk. To prove that no matter how big the person is in front of you that you won't back down. This was translated into acceptance and respect.
I craved the respect so much that it seemed that I lived in trouble, I was always part of the bad stuff and I gained a reputation for being down, crazy, and a troublemaker. In the eyes of my buddies, and my friends in the streets I felt like I was the man on top of the world. I never felt invisible and I always felt that I had somebody in my corner.
This way of living was why I ended up in a wheelchair. Being Reckless and only caring about how my friends saw me caused me to put myself in bad situations regularly. Situations that had me being shot at or chased by the cops on a regular basis it's amazing that I'm still alive and it's amazing that I never made it to prison. But this was only the beginning not the end for me.
When people see me in my wheelchair I can see that their wheels start spinning trying to imagine all the hardships that I have gone through. They want to know how I ended up in my wheelchair, the actions the steps, they want to hear everything. As soon as I let them know that I was shot 6 times their eyes open wide with amazement and unbelief that this could happen to somebody and that they still could be alive but when I tell them I was shot a second time in the back of the head they're left speechless, there's no way that this could ever happen to someone and not die.
I let people know that me surviving had nothing to do with anything that I did, but that it had everything to do with the Lord protecting me for something bigger. I am an example of his awesome grace. He looked past my sins and He's revealed my purpose in life, it is to share my story so that people could see and believe.  I want my story to tell a story of hope, of love and of the Lord's grace. That no one should have to feel that they have to walk this life alone afraid and invisible.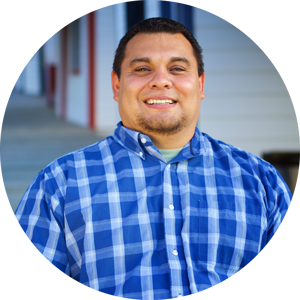 Sergio
The guy in the chair, who lost his ability to walk, but found his mobility through a change in his heart. A change when his mind was awakened by the gift of Purpose.
"And your life will be brighter than the noonday.
Its darkness will be like the morning." Job11:17