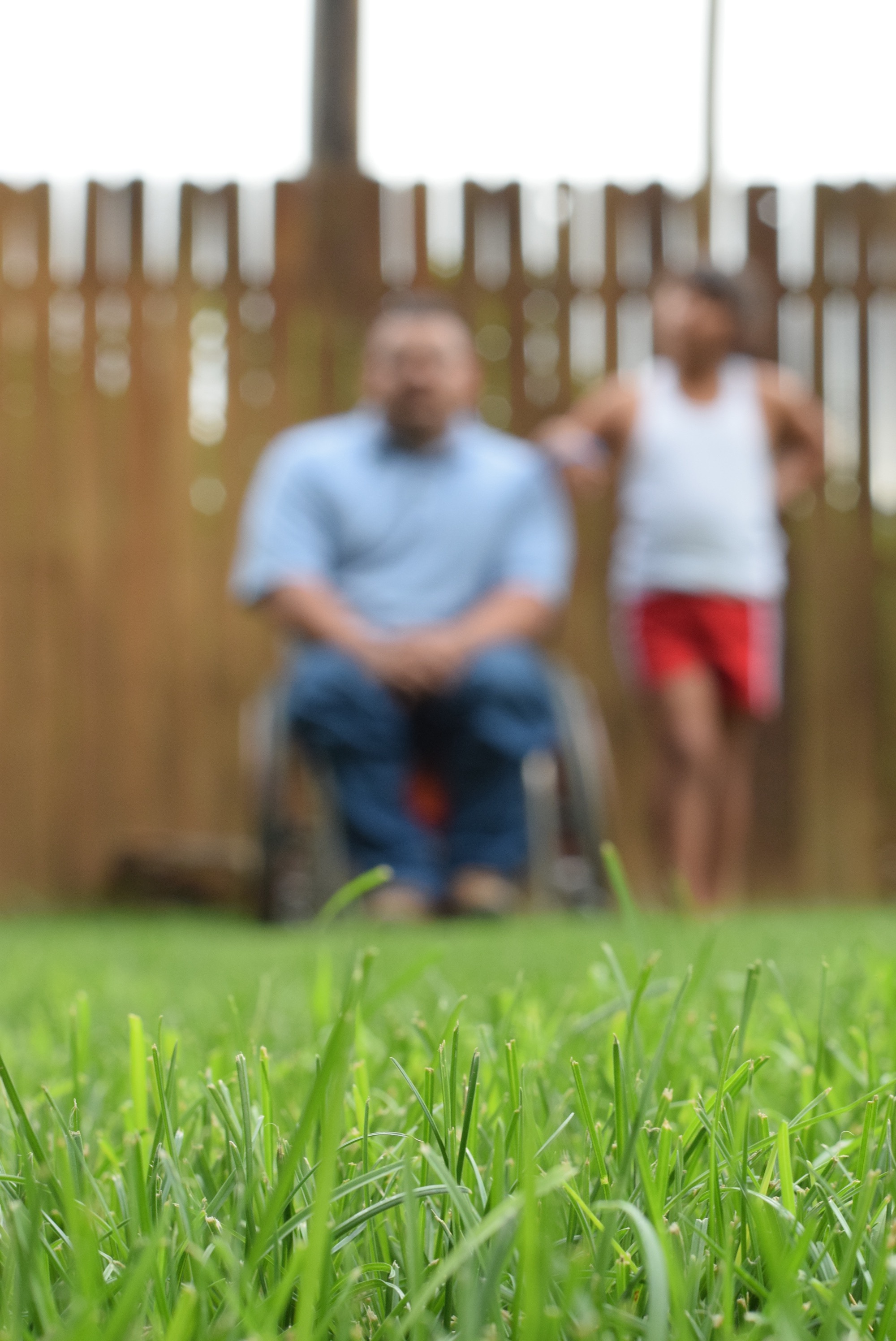 The Smell of Fresh Cut Grass
In my younger days I never spend much time at peace. I can't say that I ever used or said the word without being instructed. But now with the passing of time, I am a little older and I hope a little wiser, I can see that there is value in finding peace and at being at peace. I've learned that it's not something that can be found in a book, you can just talk about it, it has to be shown through our relationships, it's done by observation, and demonstration. I also believe that this is how one starts to form good values. It's not a place that is always quiet or alone. It's the place where you go in your mind and heart that calms our soul while being in the midst of our crazy lives.  It should be on display daily by family and close friends. They are the teachers and the examples of how this works. As kids we learned the most from seeing and hearing. Home is the most important place for a child. This is the class room where our most important values are taught. If we want to have our children be nice and respectful to other people they need to witness it at home and also be able to see that when we don't get it right, how we handle it to make it right.
My inability to see this when I was growing up as a young boy distorted my view of what good values are and how they looked, this is why I felt no peace. I didn't have the examples of family members or close friends teaching me these things. The lessons I got from my family were to work hard. That's all they did work. Looking back I don't fault them for anything. They were trying to improve our way of life, they had grown up very poor and were trying to make it easier for us kids. But it came at a cost, the price was their time and their influence on my values. I'm saddened when I think of my mother and father working all those years for a better life and not finding peace. A life time should not only be about trying to make it better financially it also needs to include enjoying the fruits of your hard work with your family and friends. Peace is found here, we need to find the calm in our life so we can truly see what the God has given us.
This past weekend my wife, the kids and I spent it working outside around the house doing yard work, just like we have for years. This isn't something that is new to us, we normally get up have breakfast and work on our chores together. We make point to do it early to beat the heat of the day. It's not something that we always enjoy doing but we know that it's something that needs done before we can enjoy the rest of our day like barbecuing, running through the sprinklers or leaving town for a fun activity. My kids have seen that there are benefits to working together to get these projects done. It usually means we can go do the thing that we really want to do.
I have to admit this is probably one of the most calming and relaxing times for me. This is my escape from my everyday struggles and commitments. This is my opportunity to hang out with my family and accomplish the goals we have set for the day. Isn't amazing how smelling freshly cut grass calms the soul and opens our minds and heart to being at peace. Being able to sit on the porch after the floor has been sprayed with fresh water and the seat cushions have been dusted. Makes a person want to have a seat and enjoy a cold drink while overlooking the accomplishments of the day. This sets the mood for reflection and review of my life and this time helps me see the gifts that I have been blessed with.
Sometimes a blessing comes in the form of a memory, a memory like watching my wife Norah help Jason our 16 year old do the weed eating around the yard knowing that tomorrow morning every muscle in her body will be sore because she was trying to keep up with him.  Or of the memory of my 8 year old helping her daddy get tools to put new hinges on the gate to the backyard.
She's usually my best helper not because she helps me more physically, Jason's the man for that task but because she sets the mood the right way. She set it with song, Gese, she's the singer of our family. There's something beautiful to being able to give your young daughter a set of instructions like could you go get me my drill and hearing her response "Yes Daddy" that melts my heart. But the best part for me is watching her skip away singing praise songs to the Lord. This particular day she had decided that she was going to learn the song from Mandisa "Stronger".
You see God's power when you hear one of your children singing these words.
"When the waves are taking you under

Hold on just a little bit longer

He knows that this is gonna make you stronger, stronger

The pain ain't gonna last forever

And things can only get better

Believe me

This is gonna make you stronger

Gonna make you stronger, stronger, stronger

Believe me, this is gonna make you Stronger"
Wow we serve an amazing God! He's always given us sightings of his power all we have to do is open our eyes and be willing to see and to clear our ears to receive his instruction.  We have to make time in our busy lives to find peace and to be calm. God wants us to smell the flowers. I could have easily missed all of this because I was to preoccupied with life. Moments like this is when I'm overcome with joy and all I want to do is bow my head and give thanks to the Lord for my family and the opportunity to be a teacher and its leader to them.  
The next time you smell freshly cut grass I encourage you to take 5 minutes, find a comfortable chair and open up your ears to what the Lord is instructing of you and ask for strength because you believe, "This is going to make you stronger!"
2 Thessalonians 3:16
Now may the Lord of peace himself give you peace at all times in every way. The Lord be with you all.
Remember To  Keep Rolling On!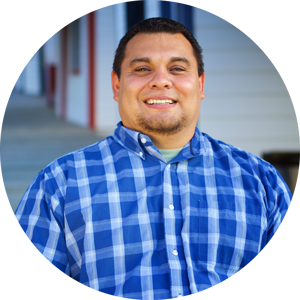 Sergio
The guy in the chair, who lost his ability to walk, but found his mobility through a change in his heart. A change when his mind was awakened by the gift of Purpose.
"And your life will be brighter than the noonday.
Its darkness will be like the morning." Job11:17