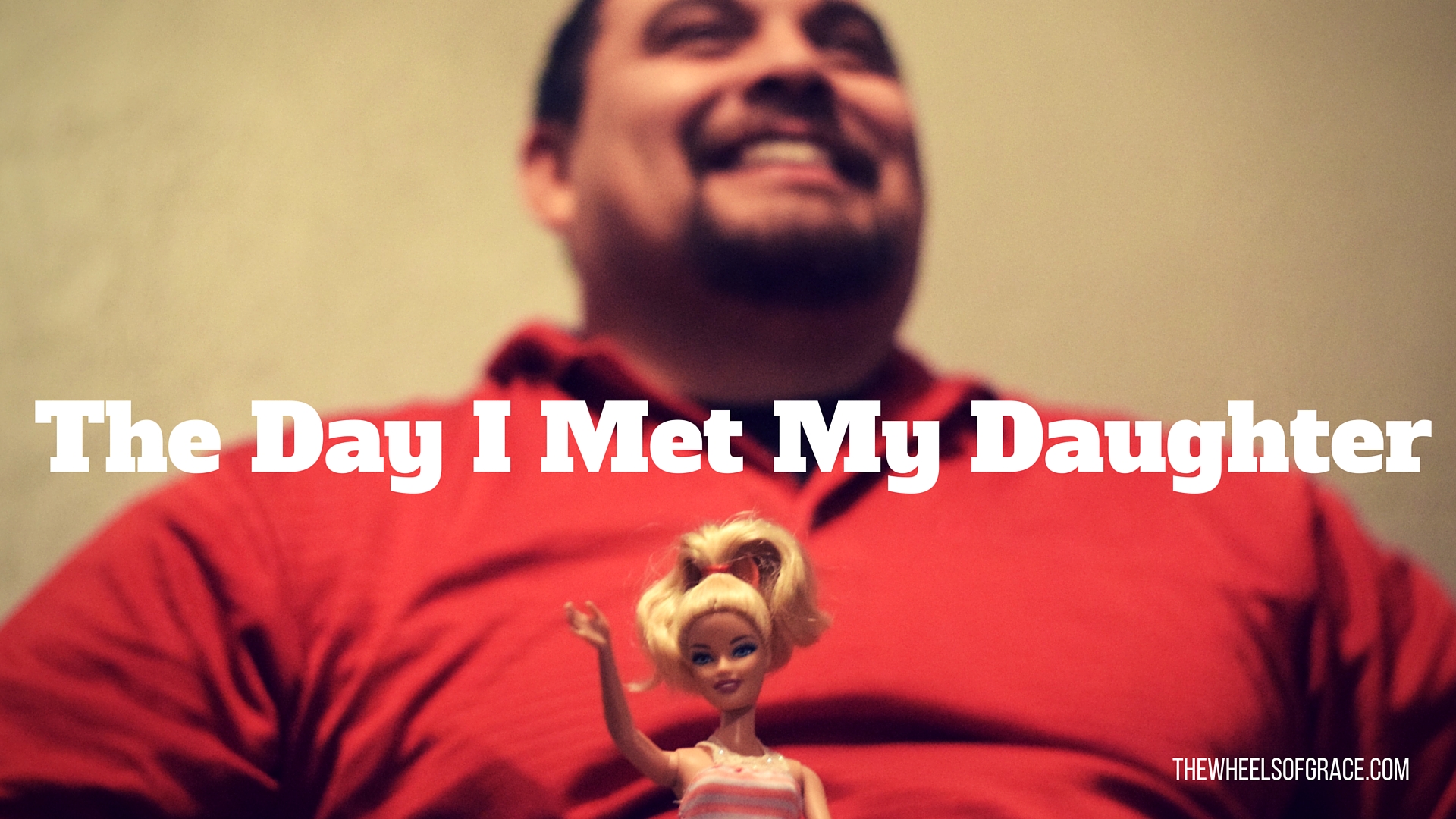 Have you ever experienced or gone through a moment in your life that you knew at that exact second everything that you considered normal was about to change?
This happened to me the day that I met my daughter, Ashley.
The day before we met we were nothing but strangers to each other. She had never seen my face or heard my voice until that day.  The reason our paths were crossing was there was a special person in our lives, it happened to be Ashley's mother and my girlfriend at the time. I was working hard at trying to develop a relationship with Ashley's mother. This was a critical moment in my life, not only was I trying to create a relationship with someone but I was also trying to make of the mess I had made in my life.
I knew when I started to date Norah that she had a daughter, it wasn't normal for me to stick around or date a girl that had kid. These kinds of situations always seemed to be too much of a hassle, too much of a problem, and too much to have to work at.  Plus we were teenagers, what did we know about becoming a family? But this time things were different, there was something about Norah that kept me coming back.  One of the reasons was the sound of her voice when she spoke of Ashley. It sounded like music to my ears.  There was a strength, a power, behind each word. They were projected out with a force that could knock a person over. This made it easier to keep an open mind to the possibility of Ashley. I was starving from the lack attention, lack of affection, lack of love and tired of feeling not wanted. Every spoken word about Ashley felt like she was putting a shield of protection around her and a blanket to keep her warm. I wanted someone to speak about me in this way. I needed to meet Ashley. This was strictly prohibited by Norah.
I had this problem about following the rules and doing what I wanted. I made the decision to meet Ashley, this is was the moment that life got real for me. Inside my head I started questioning my thoughts and filling my head with doubt. The kid won't like you was echoed in my mind over and over. What are you doing, how are you going to help take care of a kid, you couldn't take care of yourself, what if you let them down you'll be left alone. I felt shocked, panicked, overwhelmed, I was scared, and not ready for what I was about to do. This would mean big change for me and would require major adjustment on my part. Guilt and anxiety overcame me, but all I wanted to do was knock on the door and met this one year old person named, Ashley. I did it! I walked up to the front door, knocked, and met Ashley. I can't remember a time I was more scared in my life. But it was worth it, The initial look I got from Norah when she opened the door was surprise, but there was this twinkle in her eye that said what took you so long. And Ashley's eyes said do you play Barbies?
In an instant everything changed for Norah and I. We did start a relationship that was more than just being friends and buddies. It was the starting point of us becoming a family. All the fears that I had when it came to meeting Ashley were true fears for me. The anxiety I felt when I thought what Ashley would think about me were all false. She never reacted the way I thought she would, not even close. She always welcomed me with arms wide open. All she wanted was attention and somebody to play with, she could care less about all other stuff that we call life. She kept it simple for me which made it easier for me to do the right thing.
Yes, the moment that I met her everything did change, in a way that I can only describe as magical because her smile and her hugs had the ability to take away all of the fears that were trying to keep me away from becoming part of the family. In her eyes I've never did anything wrong and I was her hero. The simplicity of her needs, packed a power that kicked down my wall of protection I had built around me. I felt good about myself and I felt good about how she saw me. She ignited  my inner spirit with a desire to achieve more and to become a better person.
From the moment that I knocked on her door I was invited into the world of possibilities. A world of what if, by a one year old princess. Today 25 years after she still keeps opening doors of possibilities. She is the author, the boss, and the creator of The Wheels Of Grace. Her mission at this point of life is to guide me and her mother with sharing our life stories of overcoming challenges and survival in the world. The difference now when I knock on the door is she doesn't ask if I want to play, she asks if I completed my work that she assigned to me.
There are moments in our lives that we can't miss, some are fast and short but if caught and realized, they could be the key to the door of a world of possibilities.
Today I encourage you to knock on the door of possibility and Keep Rolling On!