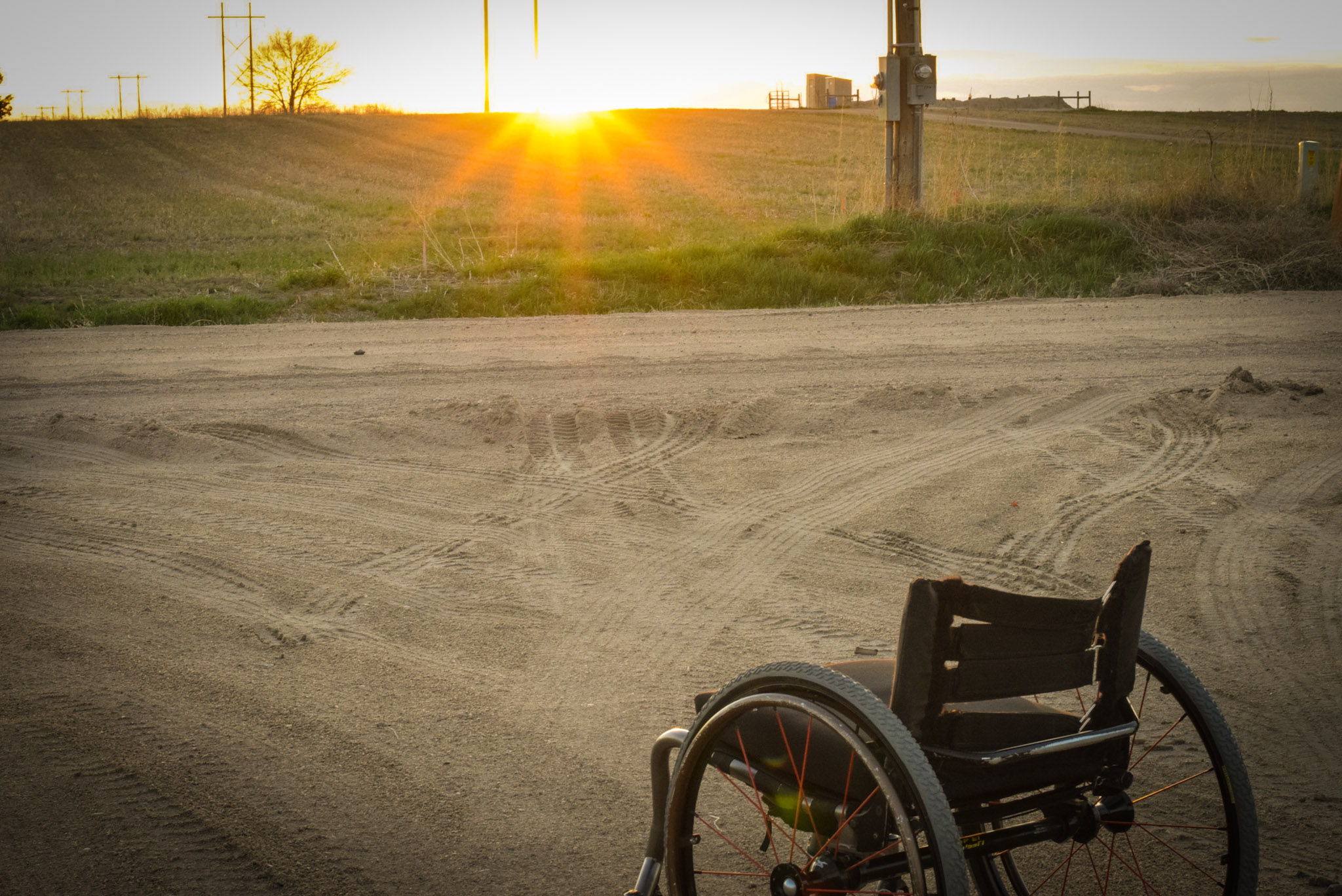 The Golden Rule
Labor Day weekend of 2016 will be etched in my memory for the rest of my life. This Labor Day weekend I didn't find myself getting up early to roll around the yard, picking up foreign objects that had blown in or pears that had fallen from the tree. I didn't have a plastic bag crammed between my legs to hold the unwanted treasures that I usually found. No yard work this weekend, we had different plans. Instead doing yard beautification projects we decided to make a road trip.
This trip wasn't one of those out of the blue let's just go and do something moments that we're famous for. The planning started about 3 months ago with a surprise phone call that had me on the receiving end.
"Hello, Sergio do you know who this is?"
Instantly I knew and without even thinking twice I responded, "Yes, Tina how are you? I've been looking for you."
"So have I mijo I've been looking everywhere for you. I didn't know if I was ever going to hear your voice again. "
Tina, Allen's mom was the voice on the other end of the call.  I instantly thought of Allen and our friendship from 24 years ago.
I still see him in my thoughts, smiling at me and giving me the look that tells me everything's going to be alright bro I'm in a good place and don't worry about the past. This was the kind of guy he was, the type that would give you the shirt off of his back and not expect anything in return. I wanted so badly to put in a CD of the Red Hot Chili Peppers and jam out with him, crack jokes about whatever came to our minds.  Back then, there weren't many people in the world that I felt that I could be myself around, he was one of the few. Suddenly I had this aching desire to hang out like we did back in the day.
"Wow how did you find me, how did you get my phone number?"
Tina started to giggle, "I was talking with my brother about wanting to find you and your family and he just looked at me and said Google him, and I found you. I got to see you and your family on your website, you have a beautiful family mijo. I'm so happy to see that you are doing good, I'm so proud of you, it looks like you're in a good place."
"Yes, God has been good to me he has filled my life with many unbelievable gifts. I am no longer lost in regret, guilt, and sadness of the past." As soon as these words came out of my mouth I felt like I fell into my memories, remembering how hard it's been to make sense of why my life was spared and why my friend Allen's was not.
I get the guilty feeling inside again, because the night that I was shot I believe that if had I kept my mouth shut and turned away, things would have been different not only for me but for Allen and his family. It seems unfair that I lived because even though I will never walk again I can still see my family. Allen would never make it back home safe to his.
I imagine what his last thought was. Was he thinking of his mom and dad worrying about where he was and the dangerous position he found himself? Or how to get out of the way of the bullets zipping past him? Did he see me get shot and was he scared?
Instantly Tina's voice brings me back to reality as she tells me "Mijo I'm very proud of you."
I tell her that I now have a purpose, I was saved to be able to share the tragic events that happened in my life so that others could witness God's great works and how He changes lives. This is my purpose and my everyday drive.
"Sergio I miss you I want you to come and visit me Mijo I want you to bring your family so I can meet them and they can meet my son Jonathan."
Instead of Labor Day weekend being about a barbecue with friends and family or a home improvement project it became a reunion of reconnecting with a missing part of my life. Until I received  that phone call, I had no clue of the gap that I had in my heart until I heard Tina's voice say" Mijo I've been looking for you ".
It had been a long time since I revisited the night I was shot and how it affected so many lives. It's been a long time since I said Allen's name without it being part of one of my public talks. The feeling of remorse still hits me right in the gut, with the thought of Allen not being here and the pain that I created that night because I couldn't just walk way. All I can think about is why Tina would want me anywhere close to her or her family. I'm the reason Allen is not here, if I just would have never opened my mouth.
I will always have physical scars that the world can see but the scars that can not be seen are harder to heal from.  This weekend will become a renewing of the heart project.
As Norah, Ashley, and I start the 8 hour drive to Tina's home, I start to feel the anxiety filling my body.  All I can think about is how does Tina look now?  I wonder what Leo thinks of me making the trip to go visit he and his family?  What does their youngest son Jonathan think of the gu in the wheelchair visiting with his family?  Even though I'm anxious I'm still really excited
I feel like I should roll down the window and scream Tina here we come.
The long drive will be good for me it'll help me get my thoughts together. We don't get far out of Yuma before I feel a smile build on my face and I start thinking that God's hands wrote this chapter of my life, he's orchestrating all of this, and Allen's at his side smiling. He's telling us it is time for the healing to start. There is nothing more powerful than seeing God's awesome beauty is on display outside of our windows as we drive through the mountains. Hearing the sound of the running water flowing alongside the road and smelling the air filled with the scent of fresh pine coming from the Douglas fir, Cottonwoods, and the Aspen trees. Being so high up in the Rocky mountains makes me feel as if I could roll down the window and touch the clouds.
After 8 hours of driving through God's country we pulled into Tina's driveway and I instantly realized that she looks the exact same as I remembered her.  She still has the same short hair dark hair just a little lighter, and her smile is as bright as ever. I could tell she was very excited to see us, it's been a long time since we were together; I was a kid back then trying to figure out life and what the future was going to bring. The anxious feeling I had all the way there didn't take long to pass once Tina came around to where I was sitting. I had to move the steering wheel up so I could turn my legs to hug her. I could feel Allen's presence because I felt just as comfortable being with his mom as I did with him. I knew I was exactly where I was supposed to be. It was an amazing feeling, I never thought this day would really come. Sitting across the couch and going through old scrapbooks, news paper clippings and reading poems of Allen was something I didn't realize I needed. It felt like therapy for all of us, it's good to talk about the past, it helps lighten the load for the journey in front of us.
While all of this was happening I glanced over to my wife and started to think, our lives were not supposed to turn out the way they had. The odds were always against us. I wanted Tina and Leo to see that I didn't waste my second chance and that I was trying to do the right thing as a husband and a father. I try to be a positive influence to anyone that I come in contact with, I try to keep Allen's memory strong in my life.
My past has taught me not to complain and to work hard, I don't blame anyone for my failures, instead I work to learn from my mistakes. I relinquish all the control to God knowing that through Him I will be strengthened.
In going through memories of Allen we came across an essay he had written in school. It was titled The Golden Rule.  Tina and Leo taught their son to live by Golden Rule, and he kept true to that saying while he was my friend.
 "Do Unto Others As You Want Them To Do To You"
I'm going to make a commitment to live my life by the same rule and I encourage everyone to do the same.  To Keep Rolling On!!!
Thank you Leo, Tina, and Jonathan for a wonderful experience with my family!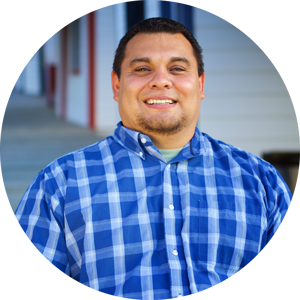 Sergio
The guy in the chair, who lost his ability to walk, but found his mobility through a change in his heart. A change when his mind was awakened by the gift of Purpose.
"And your life will be brighter than the noonday.
Its darkness will be like the morning." Job11:17