Sometimes I underestimate the impact that Sergio has on others. I simply forget what a lover of people he truly is. He is a great example for me. This week I tried to follow by his example.
The week started with the opportunity of travel. As always I worry about the accessibility of hotels, especially bathrooms. We were traveling out of the country, to Cancún, Mexico, and for a longer time than usual, this created another worry. Will his shoulders hold from all the travel on different terrain than what they are use to? I finally let the worry go and trusted that we would have a great time and that all of Sergio's needs would be meet.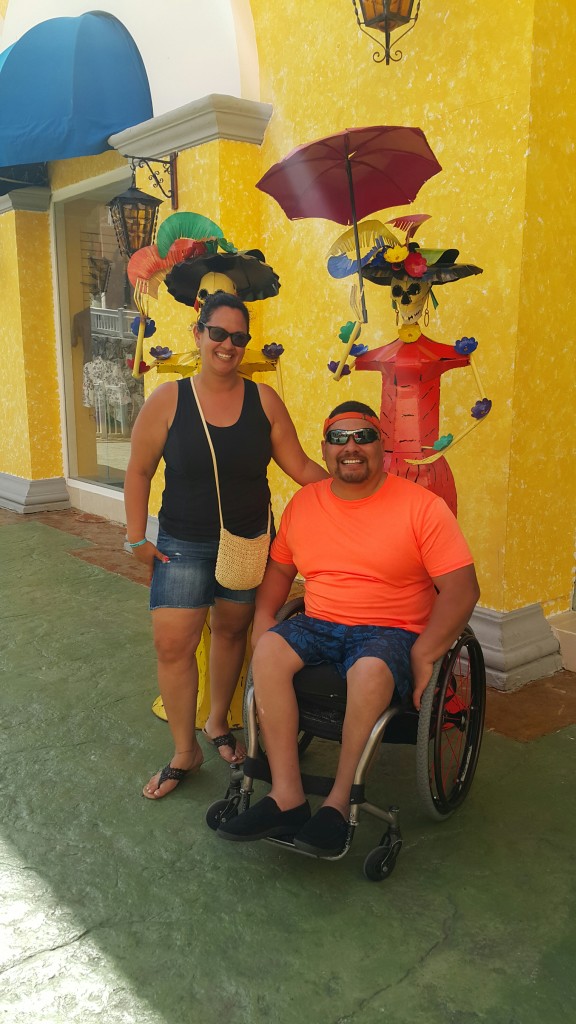 On our way to board the plane I allowed myself to relax enough to watch how people react to Sergio as he moved around the airport. The stares come almost immediately but so does my husband's charm to counteract the awkwardness. Not for Sergio's sake, but for the person staring. I continue to watch as he breaks the exchange with a" Hello how are you?" My reaction is to try and protect him from the glares, he just wants an opportunity to talk to everyone and anyone.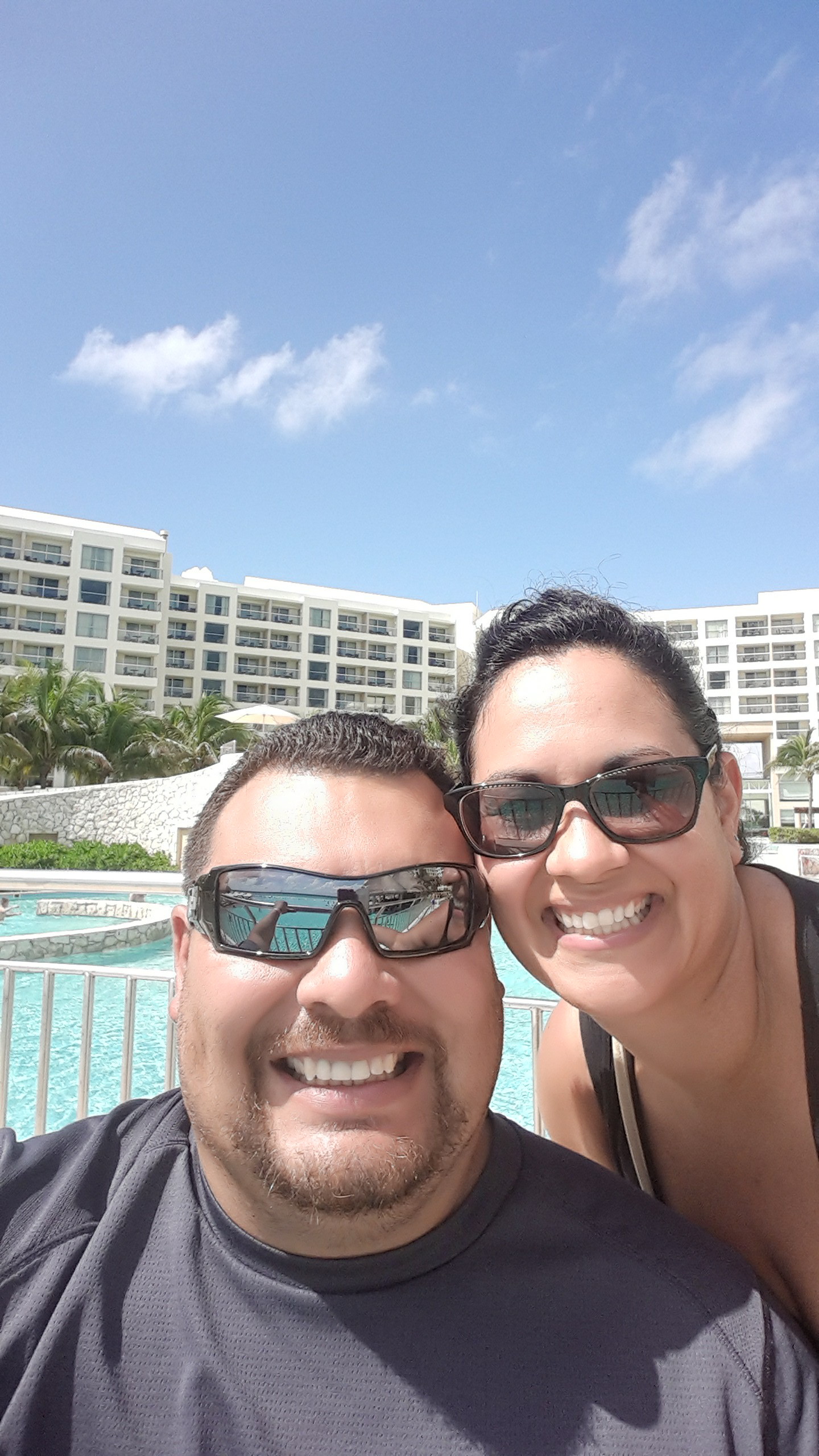 On our trip this happened over and over again. With each stare Sergio took as an invitation for conversation. Within a couple of days he decided to challenge me to a game of let's make friends while at the poolside. I bravely took on the master of friendship making. This game lasted for three days. With every eye contact he used to gain a smile and with the smile came a conversation that lead to lunch or dinner. I was very quickly losing.
I had to change my strategy or be forced to throw in the white towel. I put on my game face with a smile and started to say hello to everyone I came to contact with. In time I was poolside making new friends. I was learning how a couple had just celebrated their tenth anniversary and how another couple meet on an online site. I learned how many children and grandchild some others had. The game was one that I began to enjoy and in the evening we would laugh as we counted how many new friends we has made. Disagreement came as we battled out which one of us had made the first contact. After the third day Sergio and I agreed that he had won.
I share this with you because I learned a lesson. Simple interactions led to sharing our lives. We all have a story to share. Seek to start conversations by simple smiles and genuine hellos. Thanks Sergio for challenging me in this way. I will work harder to win next time.
Let's all set out to make a new friend this week. Challenge someone to do the same.
Let's Keep Rolling on.