I like to say that I'm the good looking guy in the wheelchair, a man that always has a smile on his face, and who is filled with life. I'm asked a lot why I'm always smiling and my answer is simple, I'm happy to be alive. It was given to me the day that I made peace with myself, my past, and my chair. Growing up as a teenager into a young man I always had this battle going on inside of me. The battle was all based off the desirability of being good enough, the importance of being smart enough, and the significance in my appearance. As an adolescent going through school I felt like I was invisible and the only way to be seen was to be the kid in the class that was the most disruptive. It worked, I got the attention of all of my classmates but it landed me into the principal's office and eventually out of school. By the time I turned 18 I had dropped out of school and had been in and out of juvie.  I had a reputation for being quite the trouble maker.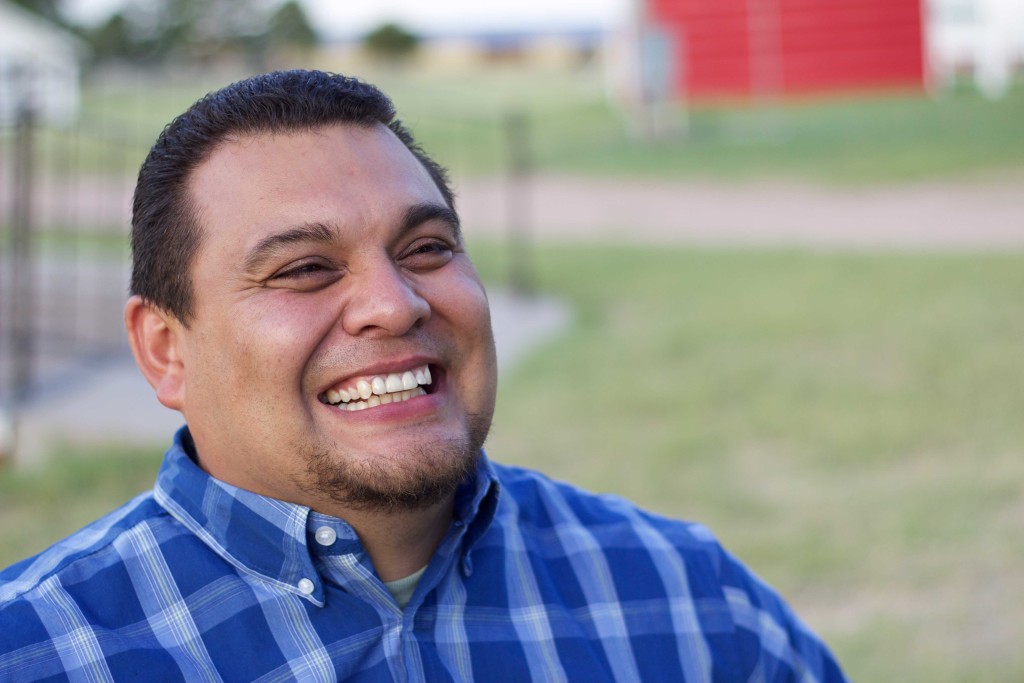 I liked hanging out with my friends which a lot of the world would have considered to be the wrong crowd. Maybe they were right because I always found myself in trouble with the law and in dangerous situations. I never imagined that the crowd and my actions would have ever led me into be placed in a wheelchair but this is exactly what happened.
One night hanging out with my buddies I found myself in front of a crowd of guys pounding my chest thinking that I was the Hulk and that I could take all of them on. I usually got this way when I was trying to show how tough I was in front of my friends. I wanted to show them that I wasn't scared and that maybe I was a little bit crazy. This is the world that I created so I wouldn't feel invisible anymore. I paid a high price that night for living the life that I had chosen. My actions cost me the use of my legs when 6 bullets travel through my body cutting my spinal cord in two. That night I went from a young man searching for his way in life to a young man that would never walk again and that would be confined to a wheelchair for the rest of his life. All because I had to be Mr. Cool in the presence of my friends.
Being in my chair now for 24 years has taught me a lot. I had to totally reinvent who I was, I couldn't be the same Sergio that had a reputation for being a troublemaker back in the day. If I was going to survive my chair, my old ways needed to be in the past. I had to make myself vulnerable to change and I started search for something that was going to help me with the feeling of being invisible and unworthy.
Isaiah 41:13 For I am the lord your God Who takes hold of your right hand and says to you. Do not fear, I will help you.
As soon as I made the commitment to changes my eyes were open and my savior was revealed. My actions in the past had blinded me so much that I could not see that I always had somebody walking the path with me trying to guide me into the right direction but I just couldn't see. I couldn't hear the soft voice telling me that I was worthy and that I wasn't invisible. Jesus helped me find strength that was buried inside of me, to keep battling on and to use my chair as a tool for his greatness. He planted a seed in me that is grown into a passion to shared with others walking or rolling. That even when the world looks dark and no light can be seen and one feels invisible or unworthy that there is hope. My goal in life is to help others find the strength inside of them, to open them open their eyes and to listen. The Lord is always there with a message for us all.
Philippians 4:13 "I can do all things through Christ who strengthens me"
So when people ask me why I'm always smiling, I won't hesitate to answer because I am a happy man of God and I am strengthened by his power.
Smile for the life that you have
Always remember
To Keep Rolling On!!