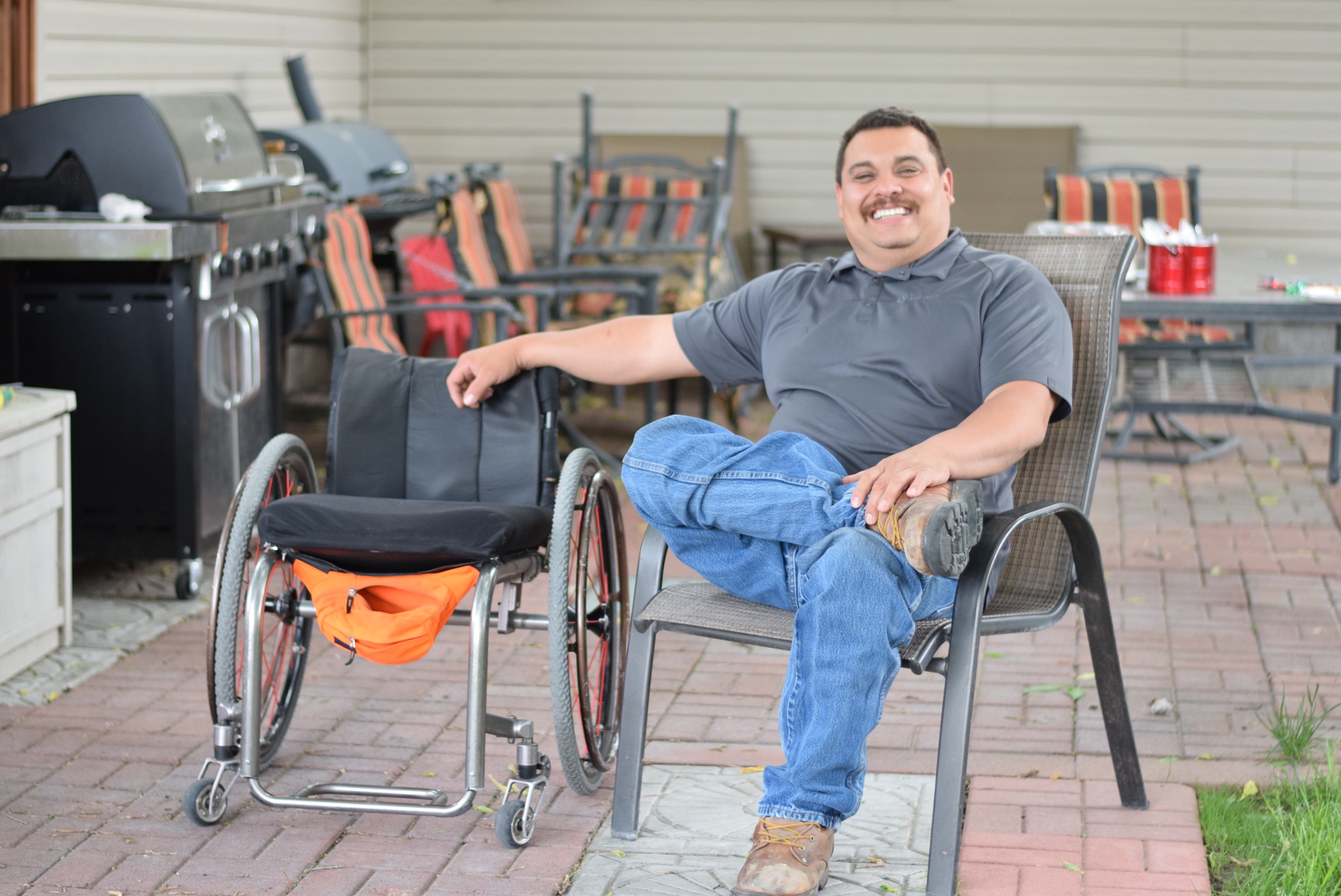 Hello,
My name is Sergio Sanchez; I'm the Good Looking Mexican in a Wheelchair, that has a smile on his face. That is usually how I introduce myself when I meet new people.  I want to give my readers a picture of how I get through a day living in a wheelchair, a snapshot of me being a father while still maintaining a normal life, and staying sane.
Being in a wheelchair forces me to see the world in a different way. Everyday activities can become challenges.
Let me give you an example, something as simple as going to the grocery store could turn out to be a disaster. If there is no handicapped parking available I'm forced to park in a normal space. This is ok until another car parks on my driver's side and then there's no room between the two cars for me to get my wheelchair through. How do I get into my car so I can drive away like everybody else?  This is when It hits me I'm different, handicapped is the first thing that pops into my head. So just going to the grocery store takes some thought for a guy in a wheelchair. I have to think things through from start to finish before I make any move. I turn into the robot character from the movie The Terminator, I scan my surroundings, identifying any danger, and try to figure out how to deal with it, without drawing too much attention to myself. Because if it takes too long others will see and try to help and before I know it I have a crowd around me trying to help. Well that word pops back up Handicapped. I know people mean well and want to help, but most of the time they get in my way.
I've learned that I need to travel as light as possible; it easier for me to get around faster, this means no wheelchair breaks, no backpack, no arm rests, and no handles on my wheelchair. I could say that I have mastered the art of breaking down my chair and putting it into my car in less than 3 minutes. This is important because this is the amount of time it takes for someone to get out of a car and around to my side and not have to stand there waiting for me to put my wheelchair together. Thinking things through this way was helped me feel more normal and not so handicapped when I'm in public.
As a father I see that my kids are always watching me, so I use these times as a teaching moment for them to see that if they put their minds to it they can do anything  no matter the situation. I don't want them to see that I use the excuses of not being able to walk to hold me back.  Yoda said it best "Do or Do Not There Is No Try"
As a kid I wish I would have lived my life with this attitude. I would not have had as many struggles or used as many excuses while trying to find my way. I could have achieved my true inner goals if I lived by the DO. It's sad to say that it took me being shot and being confined to a wheelchair for me to open my eyes. I had to be physically handicapped before I could see how handicapped I was inside.  But this is why I have decided to share my life's story with the world.  Its a story that shows that through tragedy and an attitude of DO, good can come, from the inside out.
I believe that we are all handicapped in some way, the only difference is that some are easier to see than others.
I keep my sanity by not letting myself be limited by being handicapped and staying away from the dark side.  I never imagined that as I was dealing with my struggles of living in a wheelchair that I would gain an audience that would be interested in how and why I do what I do.  Well it's simple to see why people are interested, it's because many of us live being handicapped by our situation and are in search of the light. My message is that life is worth fighting for and that we all can find what we are looking for we just need to DO! But I must say that I couldn't do it alone. I had to hit rock bottom before I could grow. I had no clue to the open hands waiting for me in the darkness, waiting for me to lead me to the light. Instantly my heart and my mind were attacked to get rid of my guilt, anger, and hate erupted. The battle was won and what replaced the ugly in my heart and mind was love, hope, and faith. God needed to put all of the pieces of my life together like a puzzle so he could reveal to me the image of what my life should look like. I had to let go of all the anger, hate, and guilt that I had carried around my whole life. That was my true handicap. That day God gave me purpose by opening my eyes and showing me how he cured me from a handicap that was bigger than not being able to ever walk again.
This is my story and my journey is the share it with the world.  I want people to see that I don't use the excuse of not being able to walk to hold me back.  I want them to see how thankful I am for getting a second chance at life.
Keep Rolling On!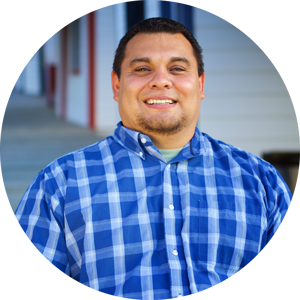 Sergio
The guy in the chair, who lost his ability to walk, but found his mobility through a change in his heart. A change when his mind was awakened by the gift of Purpose.
"And your life will be brighter than the noonday.
Its darkness will be like the morning." Job11:17