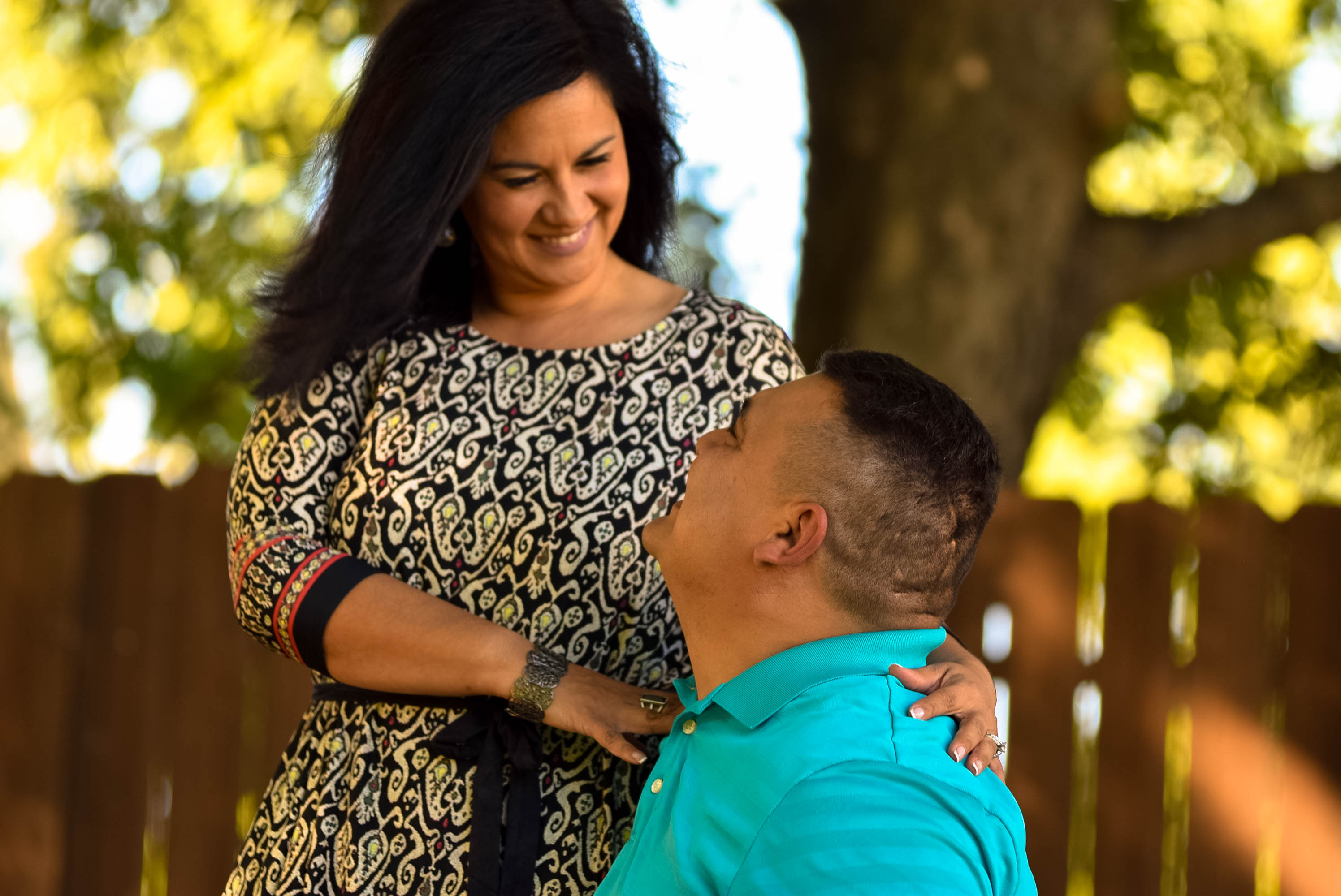 This past weekend Sergio and I celebrated our 22nd wedding anniversary. Sergio and I decided that we didn't want to spend money on gifts we didn't need.  Instead we started a list of things we needed replaced or repaired in our home.  When we woke up on the morning of our anniversary I decided that I would suggest we take a trip to Sergio's favorite place, the hardware store.  We made a wish list, got dressed, and were ready to celebrate. Before we headed out Sergio asked me to do the one thing I hate the most.  To drive to the city.  Not only drive but to drive an older truck he just bought for occasions like this.  Since we've only had the truck for a couple of months Sergio hasn't had the opportunity to install hand controls, leaving me no choice but to drive.   Otherwise he would not have asked me to drive, and if he didn't have the excuse of no hand controls I would not have agreed to drive.  He was excited but probably more surprised that I was willing to drive this big old truck to the city and haul all the stuff we would purchase.  So being the good wife that I am, I agreed. I convinced myself this was just the adventure we needed.  Sergio and I alone, music blaring, wind in our hair, hot cup of coffee as we drive down the highway from little Yuma to the city.  
It's not common that we get to take a road trip just the two of us, even if it is just for the day.  This last year we had the opportunity to do a little traveling.  The traveling has been a blessing minus the fact that we had to be apart.  With our jobs and kids we could not travel together much this year.  Last month I was away from Sergio for 4 days and I missed him every second he was gone.  You never know how much a person is a vital part of you until you are away from them.  You do not realize how much their presence in a bed makes a difference until that side is empty and there is that void.  
When Sergio and I were first married we didn't leave each other very often. Our jobs did not require travel and we couldn't afford to take many vacations.  Most of our trips were work related To be honest I struggled with trusting him and always felt I needed to be around to guide him. It was hard to let go for fear of him getting hurt and not being around to help him, and I suffered with anxiety when he was away.  Answering the phone not once, but twice to be told your loved has been shot, changes you.  I feared my husband could be hurt at any moment.  I feared that when he wasn't around me something terrible could happen and after surviving two separate shootings how would he be lucky enough to survive anything else traumatic that could happen to him? Sometimes I would allow fear from our past to overtake me.  I would start to panic at that thought of us being apart.  It  took me a long time trust that God would take care of our relationship. I wanted to be in control, I thought I was in control until I realized that I was hurting us by holding on too tight and not letting go of the past
Today I embrace our past and use our story to help anyone who needs it.  While I was traveling and sharing my story I was asked by a young wife.  Can you give some wisdom on how you stay in love and how you keep your love alive?  She asked me in front of her husband and he leaned in as I answered.  That simple act of him being attentive made my heart soar, he wanted to know just as much as she did what I had to say. He wanted to keep his his marriage healthy.  This was a great sign of a man wanting to keep his wife happy.  You see I do not believe that he was wanting to know what it was that his wife would be doing to enhance their marriage, I believe he was listening because he wanted to know what he could do to keep his marriage happy.  This guy was doing the first part of keeping a healthy relationship.  He was listening and he was being present.  
What I shared with this couple is what I learned years ago from the book Love and Respect.  If you have not read this book I encourage you to do so.  It will forever change how you see your spouse and learn how much a woman needs to feel loved and how a man needs to feel respected.  Men you can convince yourself that your wife knows you love her, but really the truth is probably not as deeply as she should feel your love.  Girls, I am  sorry when I say this but not really that sorry.  We can be the most distasteful brats to our husbands.  There I said it.  I know this because I myself fall in the trap. Sometime in the smallest ways I can be disrespectful to my husband. I can be demanding and want everything my way, not honoring him as a person.
As I shared with this young couple It made me realize that even in the years of marriage and with the passion to empower women to love their husband beyond measure.   That my marriage along with yours need work.  Why yes the men can help a little around the house, bring the flowers and the unexpected hugs, but what I want and desire for you and I as woman to understand is that we carry the greatest role when it comes to showing respect.  Praying honoring and thanking our husband for what they do for us and our families is vital.  When's the last time you thanked your husband for getting up in the morning and going to work and proving?  If your mind quickly went to when was the last time he thanked me for………….You are not getting what I am saying.  Go buy the book. I promise it will transform your marriage.
This year for my anniversary I planned on honoring my husband.  I did not expect him to go out and buy me flowers. Instead I did the thing I hate the most, I drove his old pick up to the city.  But after the drive we did the things we loved together.  I love going to the hardware store with my husband.  I loved to see him get excited over home improvement projects.  I helped him pick out our new bathtub that we would install together.  Together we picked new flooring for our dining room and living room.  And my gift from Sergio was not flowers but instead he spent the rest of the weekend installing the new flooring, a project we have been wanting to do for years.  
This anniversary I wanted him to not only hear how much I respect him but to feel how grateful I am to have him.
Relationships are hard.  We have our ups and downs.  We have been in those dark places.  Sometimes we have no idea how we will survive another day with this person.  I know how you feel I have been there a time or two.  Even Sergio, I bet, has thought what in the heck am going to do this this woman.  Probably not as often as I have felt this way.  I am kidding.  I promise you that once you master the art of respecting your spouse you will begin to see change on your marriage.  He will love you for it.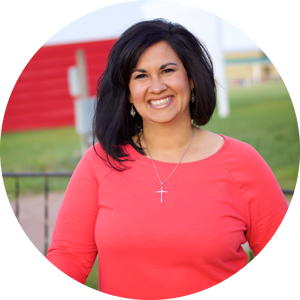 Norah
A wife to a man in wheels. Sharing my life with all of the struggles in hopes to open up the highways of understanding, compassion, love, and hope.  Follow me as I tread through.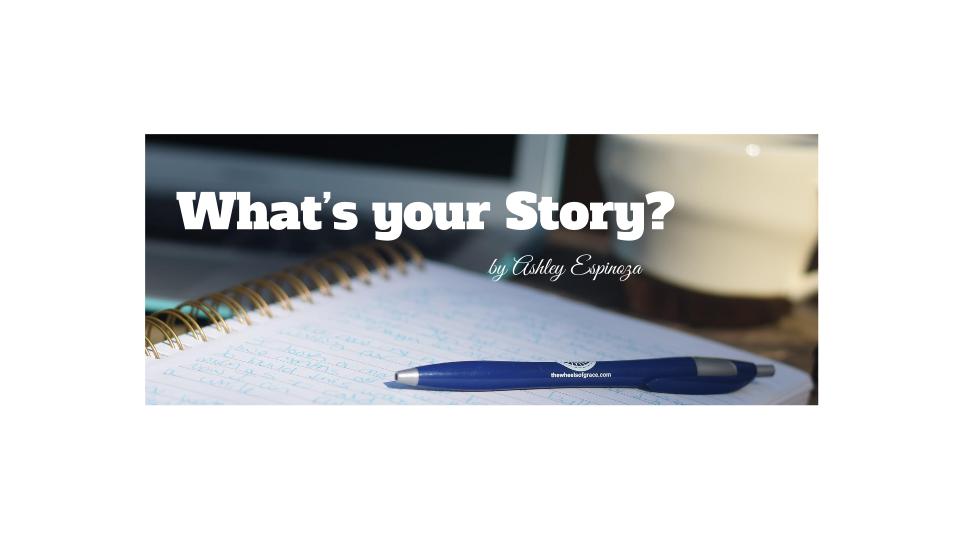 Keep Rolling On With Us On Social Media