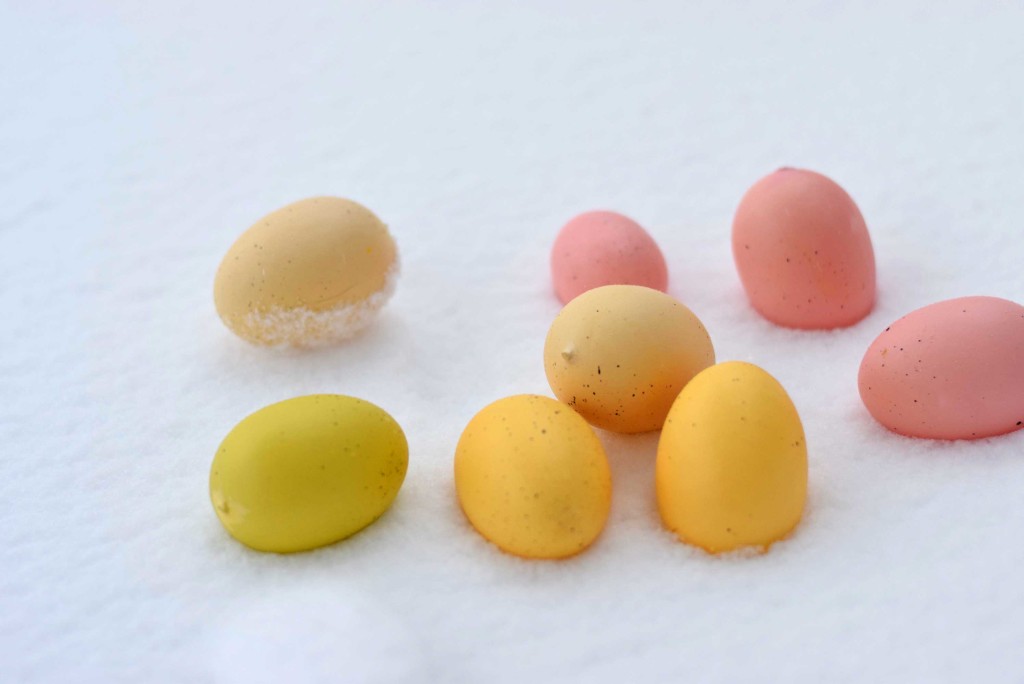 Living in Colorado the weather on Easter is always questionable.  Some years it is a beautiful sunny day, other Easters snow covers the ground, or sometimes it is rainy and cold outside.  There are years when the Easter egg hunt is done indoors.  But my favorite Easter was sunny with a faux rain shower.  It was the Easter I became a big sister.
I spent most of my life being an only child. I grew up quiet without siblings to torture and without siblings to torture me.  I spent my days playing alone or begging my parents to play with me.  I didn't know how to play fight or wrestle.  I did not ever get to black mail anyone.
By the time I hit high school my parents were barely turning 30 years old.  I could not leave them all alone after I graduated.  My parents needed someone to love and care for.  I couldn't be an only child forever.  When they started the process of adoption I was beyond happy for them.  My dream of being a sister was finally coming true and my parents dream of expanding our family was finally a reality.
At 14 years old I met my brothers for the first time.  They were 4 and 5 years old.  The moment I saw them I fell in love.  I knew they were my little brothers and that they belonged in my family.  It was far from the official adoption day, but it was fate, I could feel it in my heart.
After months of visits with the boys and mounds of paperwork, the adoption process was getting closer. Our very first weekend together as a family was Easter weekend.  My brothers visited with little bags that had their names stitched on them.  Inside the bags held little suits, ties, and dress shoes.  They looked like little gentlemen.
We went to church the first time as a family, the five of us.  We were a family that day and all the days forward.
During church my brothers got antsy since they were in a new environment and around so many strangers.  Even though we were a family we were still partially strangers.  We didn't know what they liked to eat, what they hated, or their sleeping patterns.  We only knew they were cute little boys who needed a forever home.  In the middle of church my dad took his new sons to the car wash because he could feel them getting uncomfortable.
At the car wash one of the boys pressed the button to open the van door and water poured into the car.  The boys were soaking wet.  They came back to church drenched and giggled as they walked in.  I turned my head to see my cute little brothers in their suits covered in water.
That is an Easter I'll never forget, the Easter I became a big sister.  I learned patience that weekend and I finally learned what it was like to become a sibling.  My brothers are 10 and 11 years younger than me and I will always try and protect them.  I will always be their big sister no matter how much taller than me they are.  I will always think of them on Easter Sunday as the two little boys who stole my heart 12 years ago.
What's your favorite Easter story?  Share it with us!