As I worked through my shame a few weeks ago, this week I set to grow with grace. Reflecting on my journey of pregnancy and the birth of my only natural child, always takes me to a deeper understand of love. The kind of love that covers all pain. Not just the love I have for her, but the love our Father has for us. The fears and doubts that I had in the first years of my daughter's life diminished as I sought for a power bigger than myself.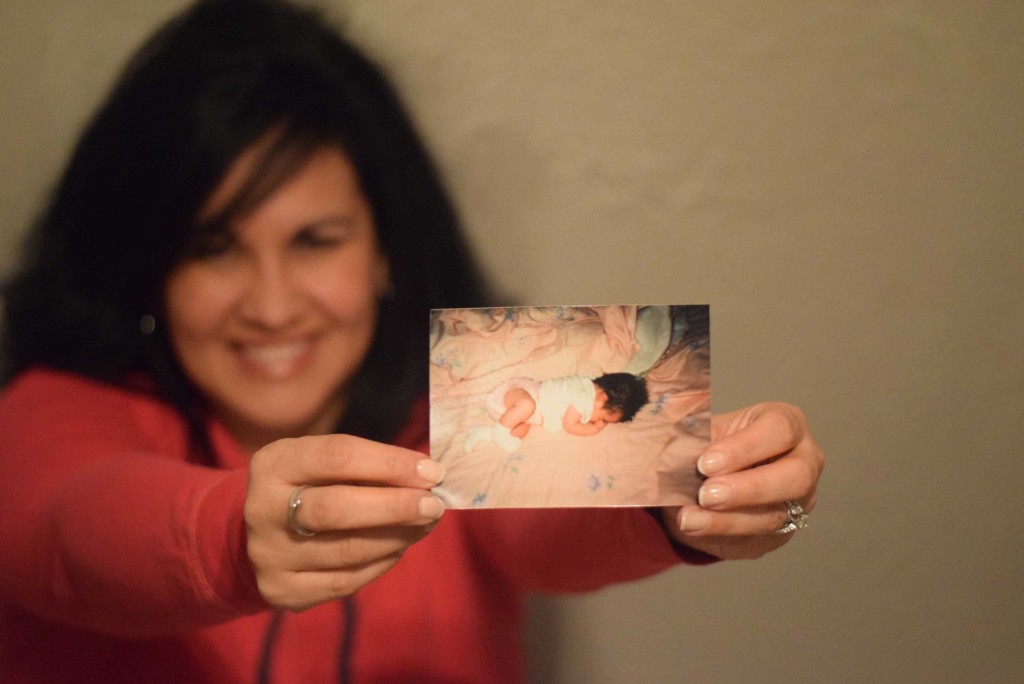 At the age of thirteen I was in a place that I would have never imagined myself to be, pregnant in the 7th grade.  It sounds like some reality TV show, one filled with tons of drama, but it was my reality.
I was a mother at 14
Knowing I was pregnant rocked my already cracked foundation.  It all happened so quickly. One day I was hanging with friends singing madonna songs that played on the radio.  The next day I was looking at the results of a home pregnancy test.  How had this happened to me? How was I ever going to raise a baby?
After I gave birth the relationship that was to last until the end of time fell apart.  I was left heartbroken, alone, lost, and in desperate need of guidance.  The fears I had made me doubt the little faith I possessed.  
I was blessed that God was working in me and through me. Even when I refused to acknowledge it. In time I began to understand that I could not raise her alone.  Having Ashley pushed me to rely on faith. Pushed me to protect the person I created.
The first years of my daughter's life was filled with lessons learned, growth in pains and many, many sleepless nights.  As I held her and looked into those big brown eyes I would whisper promises.  
I promised her that I would always do my very best in protecting her from evil.  
I promised that I would do my very best in making sure her needs were met.  
Many nights I would place the palm of my hand gently on her chest so that I could feel it raise and fall, promising to protect her.  
I never knew that my life would unfold to where I am today.  The tiny baby I held in my arms at 14 would become a beautiful 26 year old lady that I call my best friend.  She is the one that encourages me to fight for my dreams.  She taught me how to shoot for the stars even in the times when the clouds are thick.
Did I know It would be this way?  
Did I know she would be my only natural child?
Did I know our bound as mother and daughter would be this tight?  
No.  
All I knew was that I had to fight and believe while odds were against us.  Today I do not place the palm of my hand on her chest to check if she is breathing, today I look for life in her face.  Those big brown eyes make me remember the promises that I would whisper to her.  I hope she knows I did my best.  Once I held her, life wasn't about me, it was all about her, and the dreams I had for her.
Today it is all about the dreams she has for me.
We have times in our lives when we wonder how we are going to survive.  If children are involved we wonder how will we survive without completely ruining them.  I know I often struggle with this.  The truth is we all have a story and we don't know how it will end.  
The promise that I whisper to you is that with faith and searching for the truth you will have the power to keep rolling on.