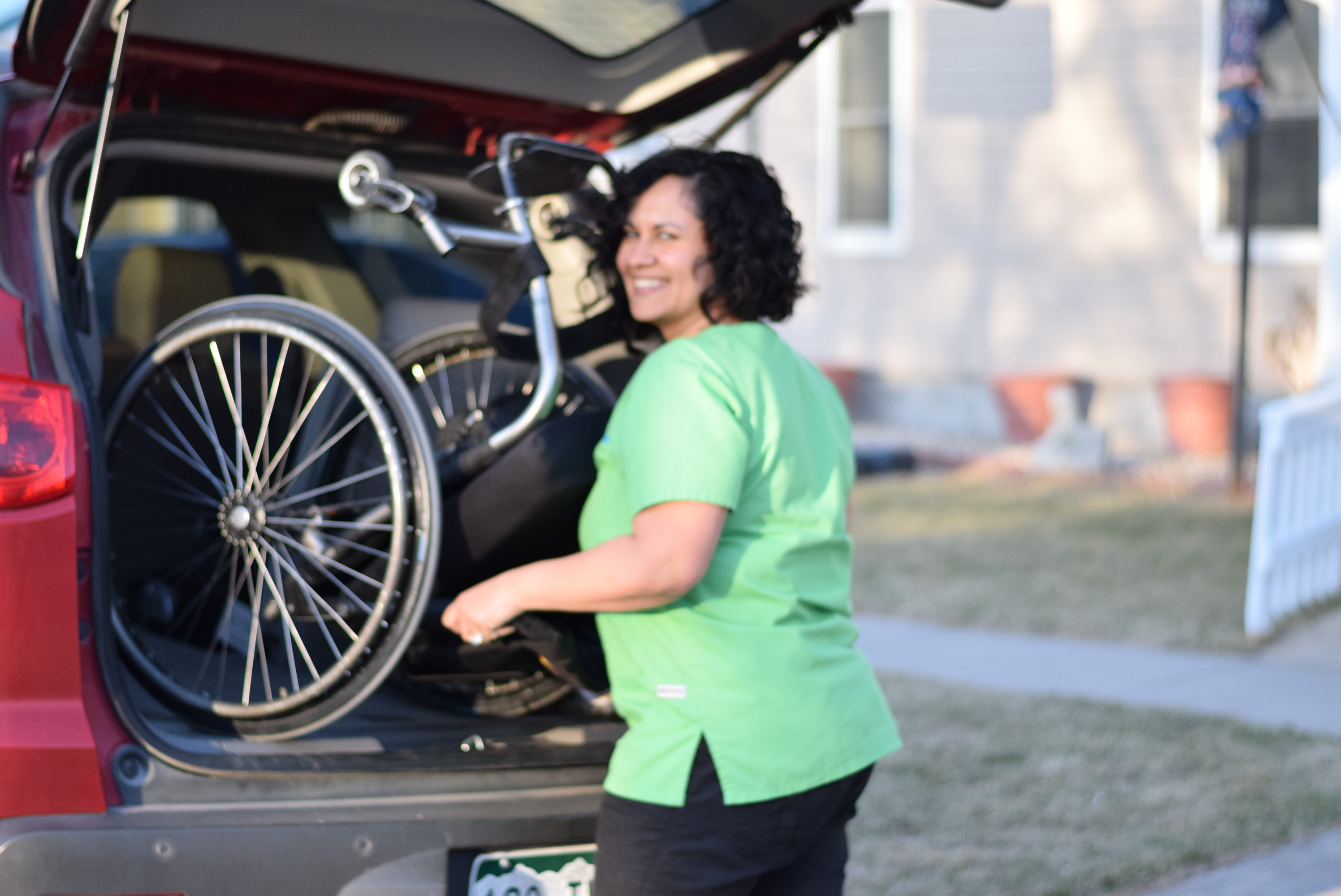 I am Sergio's Wife.
The name Sergio is not a very common name, and My Sergio is very unique.
Once you meet him you cannot help but smile. I hope that most people remember him by his bubbly personality and his desire to make others laugh. I know that his wheelchair also makes meeting him unforgettable especially once you have the opportunity to learn what makes those wheels turn.
I believe my name is even less common than my husband's name. I don't have the same personality as he does. In fact I am shy and not as friendly. I have very little humor and I do not travel in a wheelchair. I can see how people would forget my name.
I have learned to live with the fact that most people greet me with a question like this.
"Hello you're Sergio's wife, right?"
I usually smile and say"Yes, I am, my name is Norah."
I have patients in the dental office I work at call and ask to speak to Sergio's wife. I giggle and say "This is she," once the patient realizes they are speaking to Sergio's wife they ask me questions about their dental appointments. Usually Sergio's wife is good enough for them and they do not ask me for my name.
Once an older lady pulled me aside to say she had a confession to make, she was in love with my husband. I let her know that it was ok with me because I was in love with him too. I bet she didn't know my name nor did she care to learn it.
Yes, I am Sergio's wife, my name is Norah and this has been a role that I have played for over 20 years. This role includes loving and supporting him. Being his legs when he cannot venture down a path and being his arms when he cannot reach. I am his voice when he cannot speak; I am his safe place when he needs shelter. I am the one person that knows his fears, his dreams, and his hopes.
I can feel when he is uncomfortable in a setting, especially when it is not fitting for a wheelchair. I know the sighs when it is time to leave a place that cannot fit his needs. I can read his body language when his back and his bottom have been in one place too long. When he falls physically, I know not to make a big deal of it. He'll pick himself up. When he falls spiritually I know not to make a big deal, but to lift him in prayer.
I know when he is off balanced emotionally, physically and even spiritually. Without him telling me I know when someone or a situation hurts him. I know when to help him with a struggles and I when to back off and let him figure it out. When it's time to push and when it's time to let him lead. You may not know my name but he knows when he calls out to me I am here.
I am Norah, Sergio's wife.
I challenge you to be that kind of spouse that you were created to be. The spouse that is okay with having your name forgotten because you know that the mention of your name brings him comfort………….. As I tread through.
[starbox]