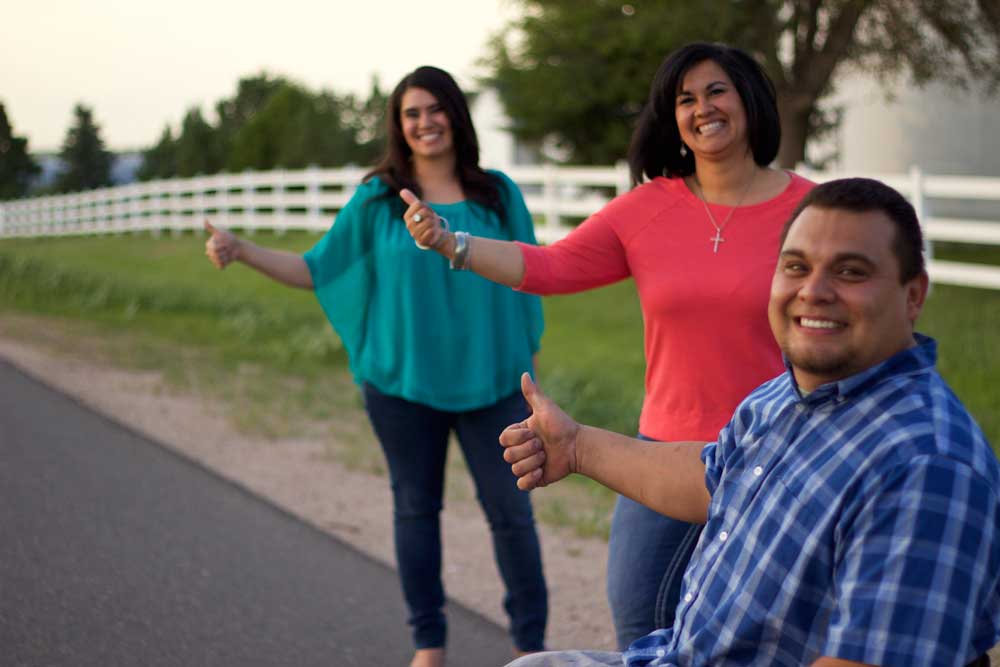 Yesterday, September 15th marked the first post on The Wheels of Grace. We have each learned so much in the past year.  We have grown as individuals and as a team.We wanted to take a look back at the past year and reflect on how far we have come.
Our very first posts by Ashley, Sergio, and Norah give an introduction to us as individuals.
A few posts about living with a wheelchair.
Sergio and Norah shared their adoption story at the banquet for A Caring Pregnancy Resource Center, and we created our first Youtube Video.
We wrote a few adoption posts, and as Orphan Sunday is approaching we will be sharing more adoption stories.
A few cool things that happened
Wise words by Sergio
Norah's reflections
Ashley's thoughts
October is Sergio and Norah's anniversary and last year they celebrated 20 years of marriage and renewed their wedding vows!
We cannot wait to see what this next year brings us.  We are excited to continue to share our journey.
Keep Rolling On!