The end of the year always brings people to reflect on their lives.
We like to determine what we have accomplished and what we have yet to accomplish.
It is the time to question why we didn't get everything done that we wanted to do as well as reevaluate if we still have the same goals.
I went to a writing conference this year and one of the speakers told the story of when Warren Buffet and Bill Gates met each other for the first time.  It was said that one of their mothers invited the other for dinner.  At the dinner table sat Bill Gates, Warren Buffet, the mother of one of them, as well as other family members.
At one point one of the guests looks at both Bill and Warren and asks something along the lines of "what can you attribute your success to?"
The story says that both very successful men, simultaneously replied "FOCUS"
That's all there is to reaching your goals.  You just simply need to focus.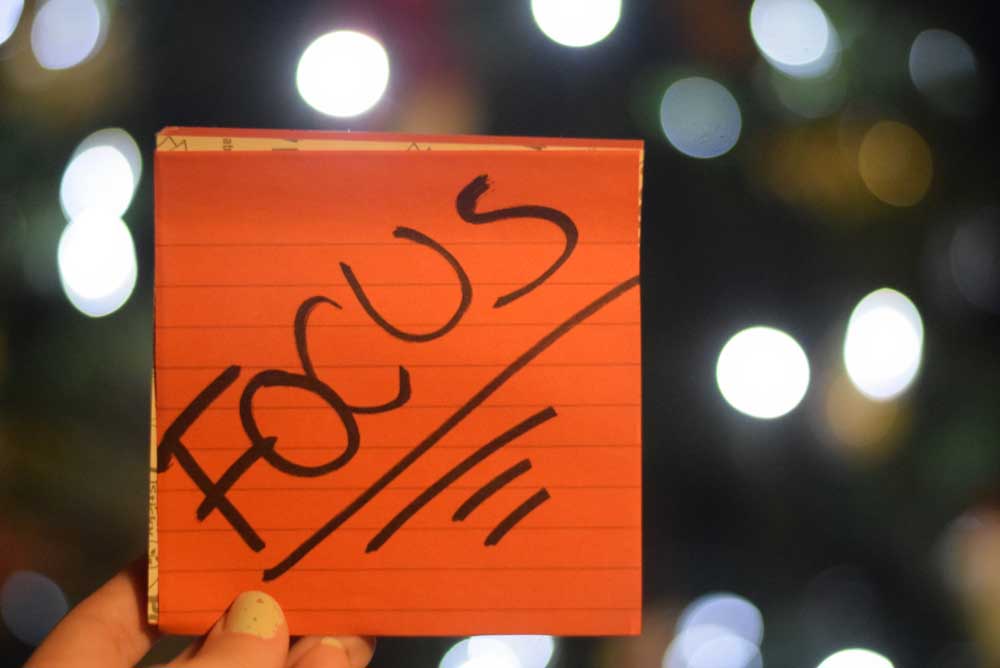 Imagine sitting at dinner with two of the richest, and successful men of our time and realizing that their answer to their success lies in one simple word, focus.
Since hearing that story I tell my self over and over to FOCUS, I tell myself when I'm running, writing, working, driving, eating, I repeat the word focus.
I wrote myself a little note on my desk to constantly remind myself that my dreams are obtainable so long as I focus on them.
The other words I tell myself are to Keep Rolling On.  Really I do.  I tell myself that every single day.
With those two mindsets you really can achieve your goals for 2016 if you focus on your goals every day and you tell yourself to Keep Rolling On no matter what happens, you truly will be unstoppable.
So go out there and make 2016 yours!  Make it the best year you can.  Write down the word FOCUS and remind yourself to use that word whenever you feel you need it.
Place yourself at the dinner table with Bill and Warren and remember that they simply used the word FOCUS to achieve everything they have.
Keep Rolling On!
Don't forget to read our first book!
[starbox]