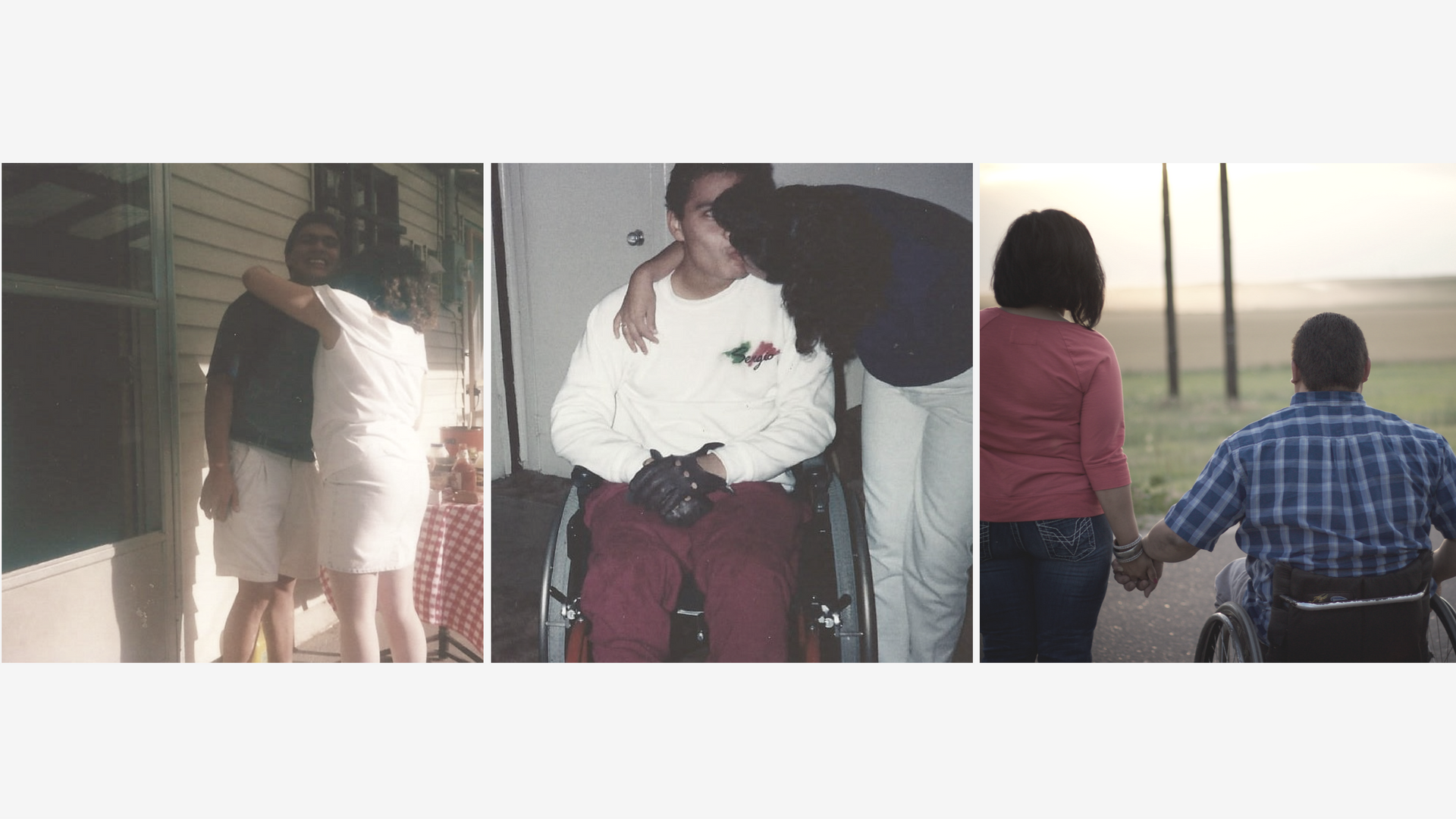 Growth Comes In Time
After moving away to Yuma county Sergio and I both lost contact with several people from our past.  Some were intentional, some happened naturally as our lives grew in different directions.  In the healing process we got busy raising kids, working and keeping up with our jam packed daily activities. We didn't realize until we slowed down that what we thought were days had quickly turned into months. Months into years.  We let go of relationships that we agreed would not allow us to grow. Others faded away because of shame and regret.  Sergio more often than I struggled with keeping in contact with people, especially if he felt he had hurt a person or let anyone down in any way. As the years passed by it was easier for him to continue to hide from relationships rather than face how vulnerable he still was.  He continued to protect himself from the sting of rejection, as he had convinced himself that no one would ever believe he was changed. The fear of judgment still had a hold of him.  He often would share with me that he wasn't sure why God spared him to live such a fulfilled life when he had hurt so many people.   Hearing him live in shame broke my heart.   Over the years with love and support I helped him to believe in the man that he looked at it the mirror.  I taught him to tell that man that he had come a long way and that he is proud of him. I sure am.
Unless you have gone through what we have you would not understand that we needed a different kind of support after Sergio was shot.  You may assume that we only ran away when we left the city.   Yes we did run away not because we couldn't face our demons but because we needed to be in a safe environment. We had been surrounded by toxins unable to grow.   Oh how I wished we would've ran sooner. Why didn't we run faster to a place where we could heal and grow?  
We quickly learned that home was the only place we could protect our very delicate relationship, as we were broken and afraid for our future falling apart.   After leaving the city Sergio admitted that when he returned for a visit he still wasn't strong enough to stay away from old friends and old habits. He shared that he could still hear the call of the streets and the invitation was often one he wanted to accept.   When he shared this weakness with me I knew how much stronger he was becoming.  Growing up all he knew was drugs and alcohol, this was how one bonded in this upbringing.   This was the only kind of interaction he understood. Helping him continue to grow would require shedding even more relationships and being cautions as to whom we would share our hearts with.  We remained hidden in the place we felt the safest with little to no contact with others from our past.   
This last fall our home phone rang continuously, someone from our past was looking for us.  We often ignore the landline because it's usually telemarketers  trying to sell us something.  The call was getting annoying as we were trying to visit with friends. Sergio answered to silence the rings. Half eavesdropping I understood that the person on the other line had apparently been looking for us for over ten years. Curiosity hit and I heard Sergio say the name Tina and I immediately knew who was on the other end.  Tina, Allen's mother, wow it had been 22 years.  She found us and wanted to see us.  Her search was over.
The night that Sergio was shot his friend was shot as well.  Allen lost his life that night in August of 1992 and Sergio was left paralyzed.  In the years shortly following that night Sergio and Allen's mother Tina started a relationship that included speaking at schools sharing their side for that painful night. Tina had a deep desire to share with youth that violence is never the answer.  Sergio wanted in some way to ease her pain as he carried the weight of shame.  He blamed himself for putting Allen in a terrible situation, he blamed himself for Allen not having the opportunity to go home to his family.  
As I watched Sergio struggle with being paralyzed, I could also see signs of self sabotage.  He began slowly falling into the pit of unworthiness.  Our relationship was unraveling during the time he and Tina started to grow theirs.  I saw first hand how Sergio pretended to smile while inside he was in pain. I knew him enough to recognize the face of defeat. He forced himself through the motions of life while not recovering much from his own trauma.  Every time I heard his voice the sound of despair rang.   Desperation to understand why he would be confined to a wheelchair.  I was also desperate to understand why he couldn't see that God had spared his life and that I would have stayed by his side had he found his self worth.  As painful as it was I had to let go and move on with my personal goals.  I could no longer guide him if he wasn't willing to follow my lead.  I tried to hold on but the struggle to not lose myself was overtaking me.  My identity was slowly being stolen.  My every daily routine was trying to protect someone that continued to inflict self harm.  I was losing the battle, I surrendered.
It took Sergio four months to believe that he was worthy of change.  In these four months I would hear some stories of victory and some of defeat.  In the months that he and Tina healed together Sergio slowly started down his own path to recovery without my leading.  The kind of healing I had been praying for.
As I watched and listened from a distance Sergio and I became friends again.  Not really.  I tried to be his friend but once I was in the same room as him I fell right back in love.  As if we had never been apart. I never stopped loving him I only needed room to love myself.  Eventually we made plans to move away and start over. In the quest to regain himself I listened as he would often go down the list of people he felt he had disappointed, one being Tina.  I reminded him that I believe in him and I am a witness to how much he has changed.  Our marriage has recovered from so many obstacles, our unity is a testimony all by itself.  Reminding him often that he has nothing to prove to anyone.   He still felt that he couldn't face Tina after getting shot the second time, often saying to me  "Tina must think that I was always looking for trouble, I know that I have let her down."  In my heart and watching him grow I knew this wasn't the case, Tina would be proud of him.
This weekend we have the opportunity to travel and visit Tina and the rest of her family. I am so grateful for this time we will have to caught up.  After 22 years we will look at each other face to face and share all that the years have taught us.  This weekend may open up some old wounds for Sergio.  Wounds in all of us.  Reliving that night still makes my heart beat a little faster.  We may have to travel back to that terrible night and feel some of the emotions that have not been brought to surface in years.  I am confident that with strength we will use this experience to grow even stronger.  My prayer is that in some way we can all heal in the places that are still wounded.  The darkness we may still carry with come to light.  I pray that my husband can let go of the the need to prove that he has changed, that he can let go of the guilt and shame he has carried for years.  This weekend he can show how far he has come.  His personal strength shows how far he will go. Tina will be proud of Sergio and she will get to see and hear that the very dark night still had light.
Sometimes in our lives we all have to face our past.  The past that has shaped us to be who we are today. The past holds darkness but our future shines bright.  Don't be ashamed of your past.  Our past experiences may be very different however when we grow and use the past for good, our goal is the same.  To thrive in this world while helping others see their worth.  Embrace it, share it, grow from it, and Keep Rolling On!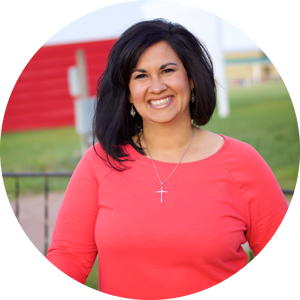 Norah
A wife to a man in wheels. Sharing my life with all of the struggles in hopes to open up the highways of understanding, compassion, love, and hope.Follow me as I tread through.