A few weeks Sergio had the opportunity of sharing his story.  With the invitations came excitement.  Not only had he the honor of sharing his incredible story, I had the opportunity to listen to it again. One would wonder why I enjoy listening to his story when it is also my story?  I do because each time he speaks he takes Our Story a little deeper.  He exposes a little more and he takes me back to the place I once lived, in the home of hopelessness and defeat. Listening makes me realize that I now live in the home of grace and mercy. Most importantly a place where unconditional love lives.  Listening re-enforces the belief that our story is amazing.  We can wear the badge of over comers proudly.
His story is my story
As I live my day to day life I seem to forget the places that I've come from and the growth that I have made until I am at a place of sharing.  I scan the room for faces soaking in our story.  Some face have the look of this is unbelievable.  Some look to meet my eyes in the crowd when Sergio mentions my name.  One of my favorite parts of sharing our story is when we open up our hearts to allow others to ask questions.  At times this can created a little anxiety as you never know what my be asked.  The anxiety leaves quickly as you realize this Q and A time bridges the gap to understanding our unique story.
After hearing Sergio deliver his side of our story in such a powerful way I set out to out do him.  Next month I have been giving an opportunity to speak at church.  A little friendly competition never hurt any couple.  Right?
I began to gather my thoughts and what kind of message I hope to give when I speak sharing My side of the story.  I pondered this for a while and doubted whether My side of the story would be as impactful as Sergio's.  After all he is the one carrying a very noticeable scar of trauma.  The wheelchair.  Sergio quickly reminded  me that what I have to share is one that others long to hear because my scars are not as visible as his.  He tells me people are intrigued in knowing how I was able to survive so much at such a young age.  "Norah when you open your heart and let the deepest part of you out, Your story is much more powerful than mine" Sergio reminds me.  He pushes me to the realization that because of me there is a story to tell.  That because of my strength we are here today.  Is this considered cheating if the one you are competing with gives you the answers that will make you come out on top?  Maybe not if he secretly wants you to beat him.
With his blessings and his leading the next few weeks I'll be working on sharing my story in a way that transforms lives.  In a way that gives hope with the understanding that we were all created for a purpose. That whatever we have been a victim of we must make it our mission to help others overcome it.  We all have a story.  Our stories are different but our need and desire to thrive in the world are the same.
This week I encourage you to share your story.  Seek out someone that will be encouraged by your words.  There is someone today that needs to hear how you wear the badge over comer.  Someone that wants to live free from a place of hopelessness and defeat.  Keep Rolling On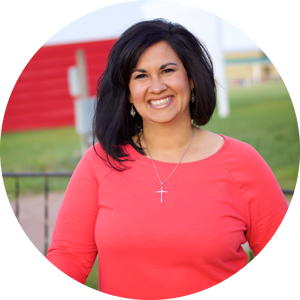 Norah
A wife to a man in wheels. Sharing my life with all of the struggles in hopes to open up the highways of understanding, compassion, love, and hope.Follow me as I tread through.